Barricaded suspect arrested, 1 found dead inside home in Kitsap County
KITSAP COUNTY, Wash. - Kitsap County deputies arrested a 27-year-old armed suspect who barricaded himself inside a home Wednesday, where a man was found dead inside. 
According to the Kitsap County Sheriff's Office (KCSO), deputies and a SWAT team responded to the 6900 block of Old Military Road for a disturbance reported in the area around 7:25 a.m.
A neighbor said they called 911 after seeing the suspect beat another person in the home. The suspect's mother also came running out of the home to pound on that neighbor's door for help, the neighbor told FOX 13.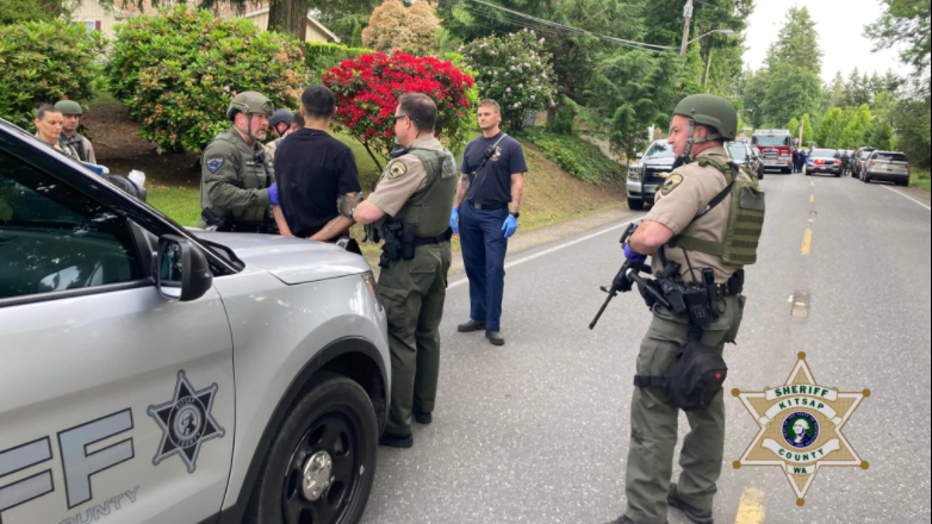 Authorities say the man was barricaded in the upstairs of the home and was armed with a rifle. The victim was found dead on the first floor of that home. 
After over an hour of negotiations, the suspect was taken into custody without incident. 
The suspect and officers on scene were uninjured. The suspect's mother was taken to the hospital for evaluation, police told FOX 13.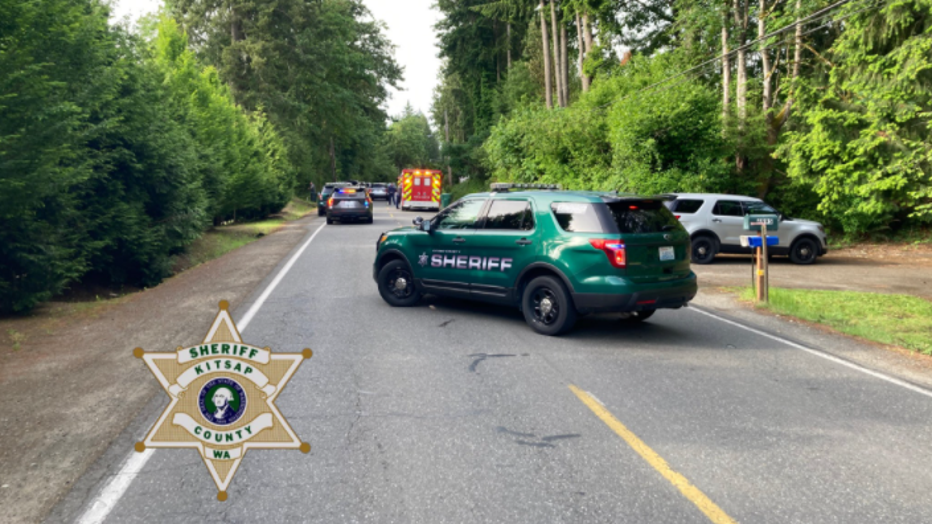 KSCO is warning people to avoid the area, and that Old Military Rd is currently closed between McWilliams Rd and Fairgrounds Rd until further notice.
The suspect will be booked into Kitsap County Jail for second-degree murder/domestic violence. 
At this time, his relationship to the victim is unclear. The Kitsap County Sheriff's Office said the victim died of "homicidal violence" and the cause and manner of death will be determined after a coroner's examination. 
This is a developing story, Additional details about this incident will be posted later.