Barack-etology: President Obama's Final Four picks


(CNN) -- President Barack Obama spent Wednesday morning touring Israel's Iron Dome missile defense system, but back home his NCAA bracket was also making big news.

The president chose Louisville, Indiana, Ohio State and Florida to reach this year's final four. That includes two number one seeds – Louisville in the Midwest region and Indiana in the East.

It's the second year he's picked Ohio State to reach the final four. The Buckeyes are seeded number two in the West region. The Florida Gators – Obama's pick to win the South region – are seeded three behind Kansas and Georgetown.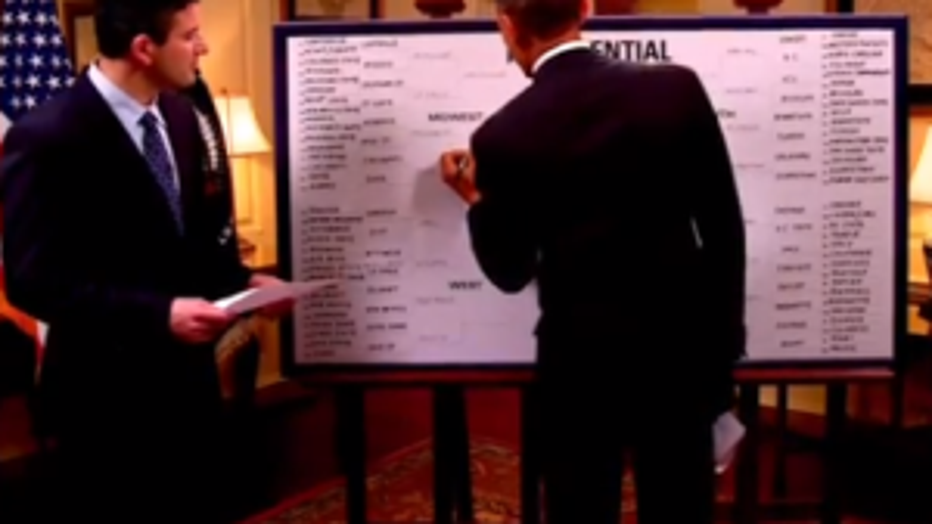 Like in year's past, Obama revealed his picks in an interview with ESPN. He's also filled out a ballot for this year's women's tournament. His picks? Baylor, Connecticut, Notre Dame and California.

Last year Obama chose North Carolina to win the national championship, and took British Prime Minister David Cameron to a first round game in Ohio.

The Tar Heels didn't make it past the Elite Eight.

Filling out his bracket didn't come without some political sniping from Republicans, who have criticized the White House for missing the February deadline to release a budget. On Tuesday, the House GOP Conference released a web video highlighting the delay.

"Clutch with his brackets. Late with his budgets," the video said.

The White House has said they would likely release the budget the week of April 8. They explain the delay was caused by arguing over tax rates and spending cuts with Congress.