Band boosters help reunite couple with engagement ring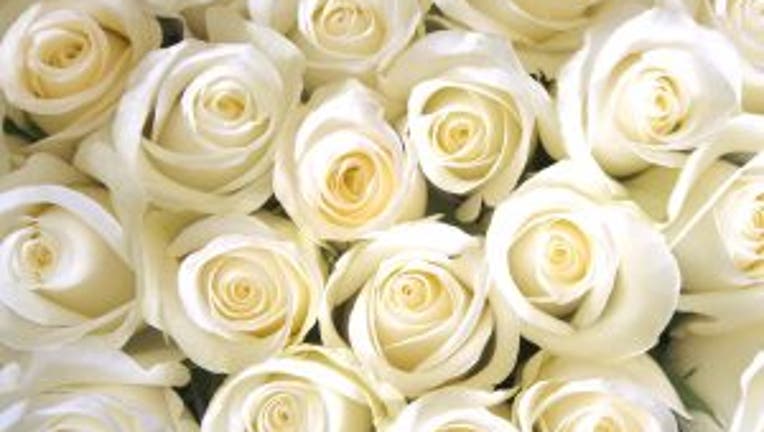 It was the proposal that almost wasn't. Jesse Kearney and Amanda Stout, from Selah, Wash., planned to see their favorite band, Pearl Jam, playing at the Spokane Arena on Saturday. Kearney planned to use the occasion to propose to Stout, The Spokesman-Review reported.

Everything was perfect until they stopped at a rest stop on Interstate 90 in Sprague. Kearney, 31, had the ring in a small pouch in his pocket. When they later checked into their hotel in Spokane, the ring was gone.

"While I was putting on my makeup, I heard Jesse shuffling through stuff," Stout, 28, told The Spokesman-Review. "The shuffling through stuff didn't stop – it became more intense."

Kearney gave Stout the excuse that he'd lost $50 but eventually broke down and told her the truth- he'd lost the ring, a family heirloom. The couple had used the diamond that belonged to Stout's mother and chosen a new setting for it.

The couple drove back to the rest stop and even got help from the Washington State Patrol to look for the ring, with no luck. Kearney left his phone number with a volunteer at the rest stop, who was raising money for the West Valley High School marching band. Finally giving up, Kearney and Stout went to the Pearl Jam concert. That's when his phone rang.

Someone had left the ring in the band boosters' donation box. Volunteers found it while counting money. To show his gratitude, Kearney put all the cash he had, $60, into the band donations jar.

The couple plans to marry in San Diego in October. Read more of their heartwarming story from The Spokesman-Review here.