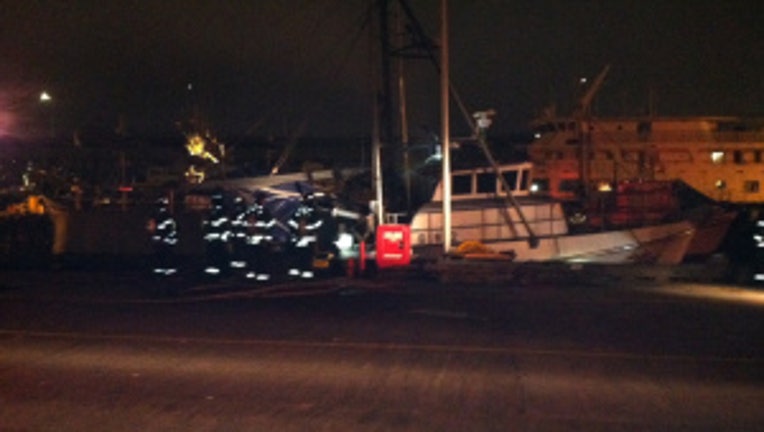 Seattle firefighters responded to a call about 4 a.m. Friday to a fire at Fishermen's Terminal.

A driver going over the Ballard Bridge saw flames shooting out about 25 feet. When crews arrived, they were able to knock down the fire in about four mintues.

SFD said the fire was caused by an electric outlet in the ship's galley. Damage is estimated at $200,000.

There was no one on board of the ship at the time of the fire.