Bainbridge teacher pleads not guilty to sexual misconduct with student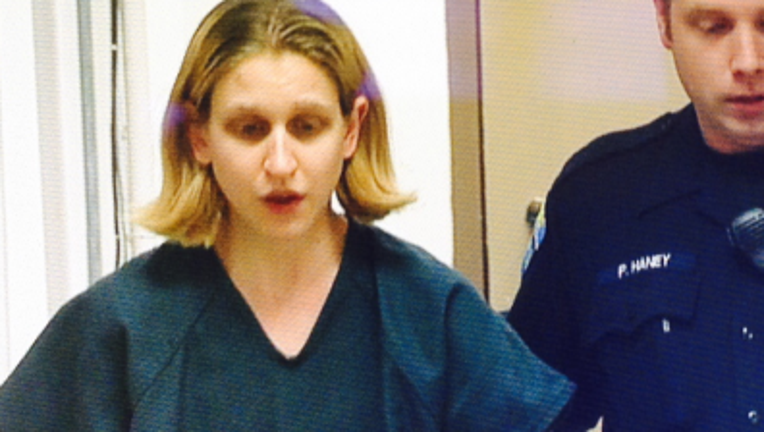 PORT ORCHARD -- A 25-year-old Baingbridge High School teacher pleaded not guilty Monday to alleged sexual misconduct with a 16-year-old boy.

Jessica M. Fuchs appeared in Kitsap County court Monday. She pleaded not guilty to charges of sexual misconduct with a minor, communication with a minor for immoral purposes, and tampering with a witness.

Fuchs' bail was reduced from $100,000 to $25,000, despite the victim's mother's pleas to keep the bail high, fearing Fuchs would try to get in contact with her son.

Fuchs' is scheduled to next appear in court on June 9.

According to probable cause documents, police were contacted in late February by a Bainbridge Island High School Associate Principal who believed Fuchs was in a sexual relationship with a 16-year-old student. Police contacted the boy's parents, and uncovered evidence that the boy communicated with Fuchs via the popular social media app SnapChat.

At first, documents show, the boy denied anything sexual occurred between himself and Fuchs. However, the boy allegedly later admitted to his mother that he engaged in sexual relations with Fuchs at her home, saying that Fuchs' husband even walked in and caught them in the act.

Detectives further investigated the case, allegedly discovering that Fuchs had done an internet search on how to permanently delete cell phone records in late February. Police received a warrant to investigate Fuchs' electronic devices, and allegedly uncovered illicit text messages and graphic videos that Fuchs sent to the boy. She allegedly sent videos titled "ForMyBaby!," that show her without clothes.

On Feb. 23, Fuchs' also allegedly sent a message to the boy encouraging him to delete all the messages she had sent him. According to court documents, the message to the boy reads:

"Well protect me as best you can. Remember NOTHING COMES OUT EVER! About anything you have been to my house only once. Lie like you have NEVER lied before. And try to get your mom to side with you completely and say this was all a misunderstanding! And tell the investigator that!"

Bainbridge police do not believe there were any additional victims. "At this time the police do not have any indication that there are additional victims involved," a Bainbridge Police Department news release said.