Bail set for mother, father of dead infant found in woods


OCEAN SHORES, Wash. -- The mother of an an infant found dead in the woods told police she gave birth while sitting on a toilet in a motel last Thursday, and that the baby's father told police he didn't think the newborn was alive and took the body and left it in the wooded area, court documents showed Monday.

The mother, Brittany Taylor, 21, and her boyfriend, Patrick Parnel, 22, were arrested Saturday and were being held in Grays Harbor County Jail in lieu of $250,000 bail each.

The county coroner said the child died from blunt force trauma.

The Grays Harbor County prosecutor's office said in the documents that there is probable cause to believe that Parnel and Taylor committed the crimes of first-degree assault and first-degree manslaughter "by inflicting great bodily harm to a newborn infant child and recklessly causing that child's death."

According to the court documents, Taylor told the officers "that this was her first pregnancy and that she had lied about the pregnancy because she didn't want anyone to know. She told officers that Patrick Parnel was the father and that she had given birth around 1 a.m. on April 4 at the Oasis Motel in Ocean Shores.

"The baby was born while she was sitting on the toilet and Parnel assisted wearing a latex glove and using a pair of scissors to cut the umbilical cord. Parnel told law enforcement officers ... that he dropped the baby as it was being delivered in the toilet," the documents said. "Parnel indicated that he slapped the baby on the side a little, but the baby did not appear to be alive. Neither he nor Taylor made any attempt to give the child CPR, revive the child or call 911."

Parnel told officers that he wrapped the baby in a towel, took it to his car and and drove to a wooded area near the airport, where he set it down and put brush over it.

The causes of the infant's of death were listed as skull fractures and brain injuries. The manner of death was ruled a homicide.

Charges in the case are expected to be officially filed on Wednesday in Grays Harbor District Court.

A woman out for an evening walk in Ocean Shores discovered the body Saturday.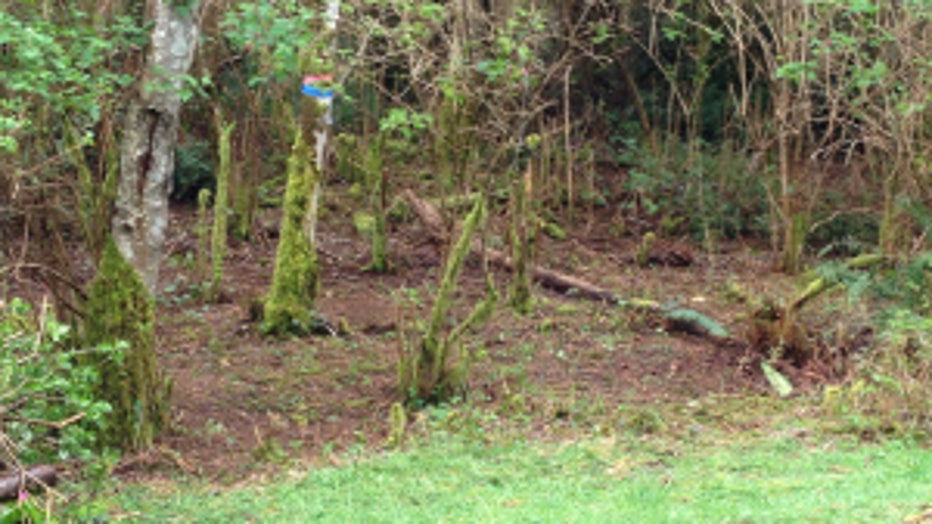 Hoquiam Police Chief Jeff Myers said, "She looked into the woods beyond the rag and saw what appeared to be the body of an infant and she summoned a local paramedic who lives around the corner. He checked and paramedics responded and verified that it was, in fact, a deceased infant."

Investigators are sending DNA and blood evidence to a lab for analysis.