Back to the rain, breezy too
Rain is back, pretty steady today, tapering off to showers this afternoon and evening.  It'll get breezy-to-windy as well this evening.  The coast and the North Interior will be the windiest areas with gusts up to 40 mph from the south.  Highs today will be in the upper 50s to near 60.  Tomorrow through the weekend, expect rain at times and breezy-to-windy conditions, with highs dropping down to the mid 50s.   We'll get some mountain snow as well, but the passes will probably be okay.  Next week, there is a chance of a few showers with breezy conditions as well.  Will it be "Roof Open" for the Mariners Home Opener on Monday?  I think so, but we'll have to wait and see.

Viewer photos of the day . . .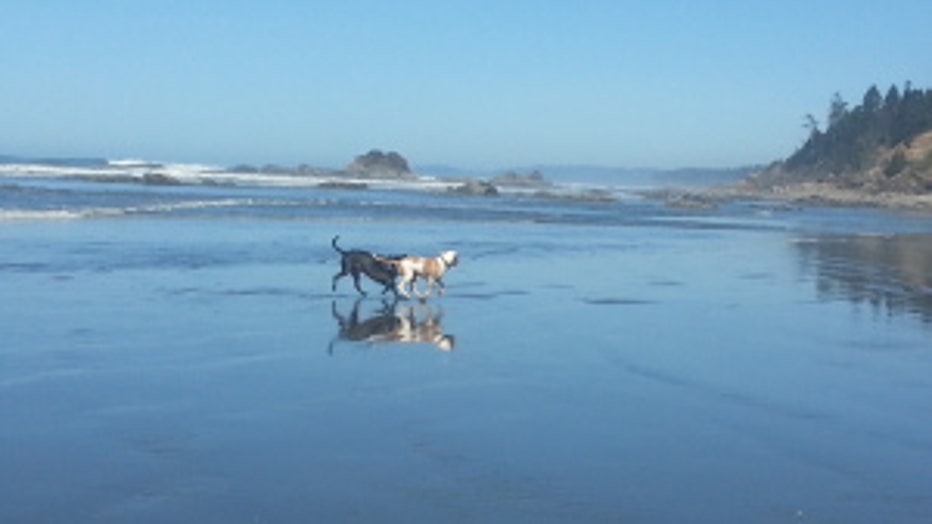 Easter on the coast. Blaze & Mia playing at Kalaloch. Terry from Port Angeles was amazed that they were the only ones on the beach at that beautiful time.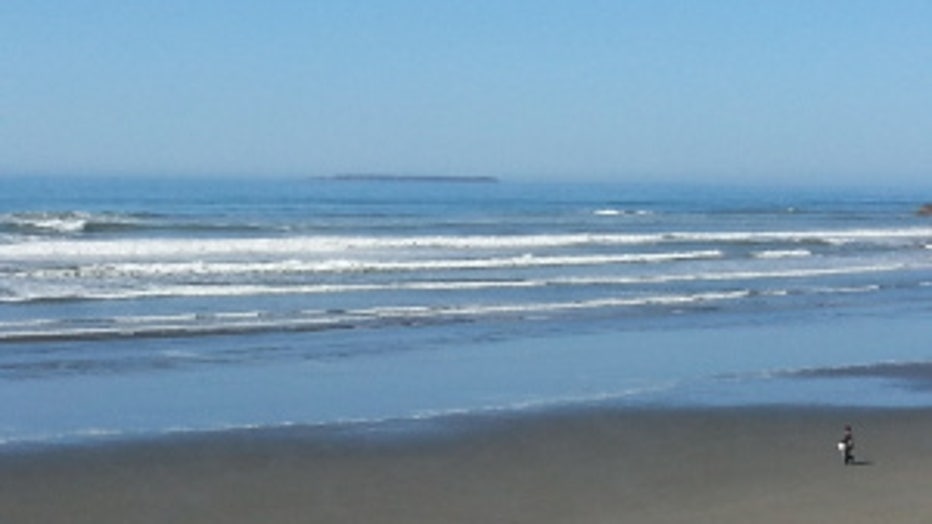 Easter on the coast. From Terry at Kalaloch.