Awww! Dog sneaks out of kennel at night to comfort crying foster puppies
ALBERTA, Canada -- The Barkers Pet Motel and Grooming in St. Alberta had a touching episode they had to share.

"We see a lot of adorable things here at Barkers, but this story takes the cake," Barkers wrote on its Facebook page. "Last night (Jan. 29), our newest foster puppies arrived from Alberta Animal Rescue Crew Society ... Also staying with us right now is a dog who was recently adopted from the Humane Society who had her own puppies taken away about 2 weeks ago.

"Last night, the mama dog (Maggie) must have heard the babies crying and let herself out of her kennel to lay next to their room," the post said. "We put them together for a while and all 3 of them were so happy!!!"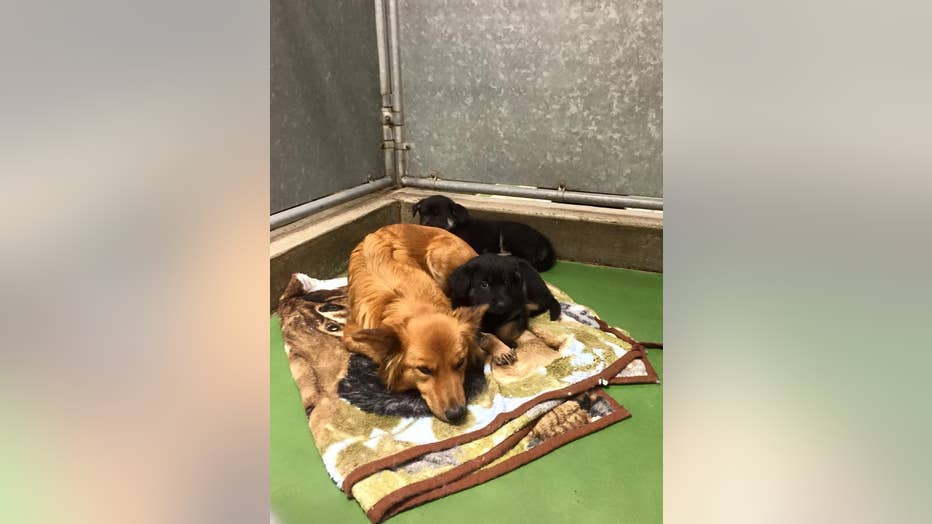 Maggie and the puppies she is comforting. (Photo: Facebook)