Autopsy reports found from Chicago's 1929 Valentine's Day massacre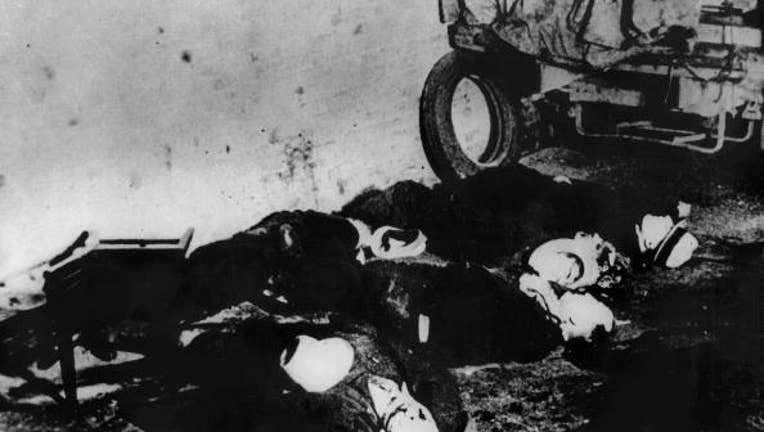 CHICAGO (AP) — The Cook County medical examiner's office is considering how best to preserve and display the newly unearthed autopsy reports alongside inquest transcripts from Chicago's infamous gangland Valentine's Day massacre of 1929.


Executive officer James Sledge, a local history fan, says he felt a chill down his back when he first read the documents outlining the attack at a Lincoln Park garage that left seven men dead and more than 160 machine gun casings littering the scene. The unsolved crime, carried out by men dressed as city police officers, is widely believed to have been ordered by Al Capone.

Sledge's staff found the papers tucked away in a metal file cabinet. He tells the Chicago Sun-Times (http://bit.ly/1XnGk5E ) he's weighing where the documents should be stored and how accessible they should be.