Authorities ask for help in finding Japanese man who may be on Mount St. Helens
MOUNT ST. HELENS, Wash. -- The sheriff's offices in Cowlitz and Skamania counties on Tuesday asked the public for help in finding a Japanese man who may have gone hiking on Mount St. Helens on Nov. 27 and hasn't been seen since.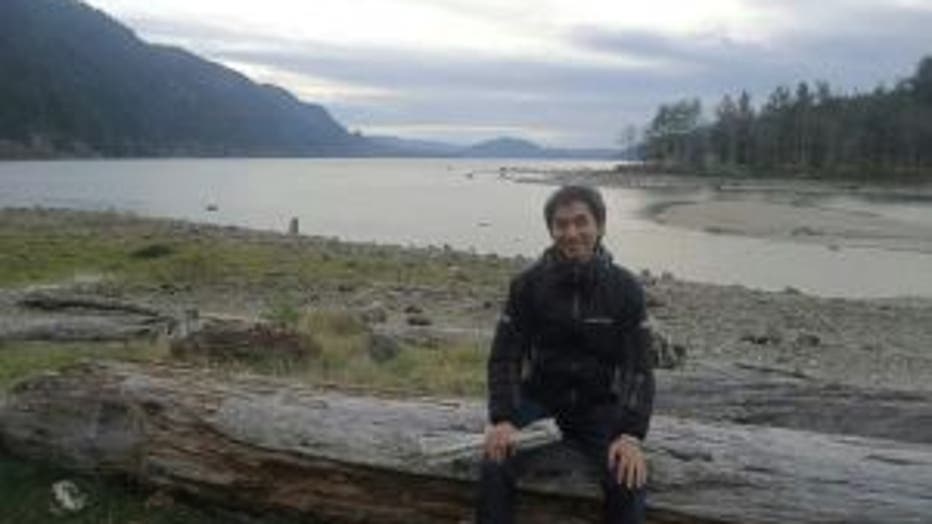 Yosuke Onishi, 26, of Japan, set out last Wednesday, Nov. 27, with hopes to climb Mount St. Helens, believably from Climber's Bivouac, a news release from the Cowlitz County Sheriff's Office said. No one has heard from or seen Onishi since that point, it said. Skamania County search and rescue efforts have been unsuccessful in locating Onishi on or around the mountain.

Cowlitz Sheriff Deputy Gladson contacted the owner of the Lakeshore Store and Deli, Ronald Jackman. He reported that he saw Onishi enter a gray or light-brown passenger car on the morning of Nov. 27 with a male and female occupant. The male had dark hair and the female appeared to be of Asian descent. They had a small white dog in the car that may have been a poodle.

Patricia Jackman, the owner of the Lakeshore Store and Deli in Cougar, recalled that the car that had picked up Onishi returned later that morning and the occupants said Onishi "was still up there" and did not return. They just wanted to let someone know because they were a little concerned about him. Jackman was not sure what "still up there" meant but believed they were at Climber's Bivouac.

Skamania County Sheriff's Office is overseeing the search efforts on the mountain. Cowlitz County Sheriff's Office is taking the lead on the missing person aspect of the case because Onishi was last seen at the Lone Fire resort, which is in Cowlitz County.

Deputies are focusing their efforts at this point in trying to identify and interview the couple who gave Onishi a ride up to the mountain last Wednesday. If anyone has information about this, or knows who the couple may be who gave Onishi the ride, they are encouraged to contact the sheriff's office at 360-577-3092. Callers who wish to remain anonymous can call Cowlitz Crime Stoppers at 360-577-1206.