Audio of Oregon mall shooting reveals police training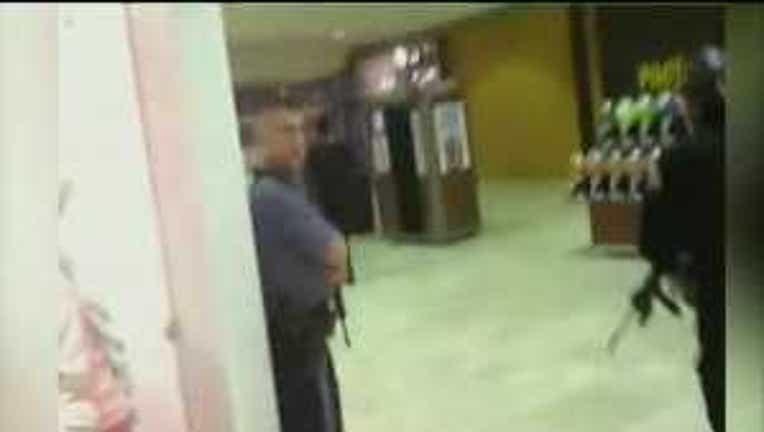 SEATTLE -- It's a gut wrenching call first responders are trained for.

"Sounds like it may actually be an active shooter," said a dispatch receiver in Oregon, shortly after accused gunman Jacob Tyler Roberts opened fire inside the Clackamas Town Center Tuesday. Police got descriptions of a suspect possibly wearing a hockey a mask and armed with a semi automatic weapon.

"I heard I am the shooter and heard  five to six gunshots echoing," said one witness.

The first batch of cops arrived in just one minute. What you hear on the police scanner during the shooting is chilling.

"We are out here on foot and there are people bailing out of here like crazy," said a first responder.

Shoppers were running for their lives as officers stormed in.



"I have 3 or 4 guys that can make entry," said one officer.

Setracon Inc. Security Consultant Jeff Slotnick said Colorado's Columbine school massacre changed the way cops react to active shooter situation. Cops would have waited for the SWAT team before making entry in the past, but because of Columbine and other mass shootings all law enforcement officers go through active shooter training.

"The expectation is to move to the shooter as fast as possible, in some departments there could be three men teams to two all the way down to one person entry to get right to the shooter," Slotnick said.

On Tuesday, by the time officers spotted the suspect he had taken his own life.

"The assault rifle is here, he has a hockey mask with him," said an officer.

Then the attention went immediately to finding anyone who may have been hurt.

"I want two people left with him anybody else go ahead and start a slow clear to locate other victims that need help that is what we will move to,"said an officer.

Mall shootings are nothing new, and in years past shots rang out at both Tacoma Mall and Southcenter Mallr. Jay Ovanni, who lost his cousin in the Southcenter shooting in 2008, said being close to a mall shooting is a harrowing experience.

"Since that happened you have to watch your back to see who is around you behind you," said Ovanni.

Ovanni and others are relieved to hear about the extra police training and communication.