Auburn Police say they have identified two teens who stole from a store after clerk's medical emergency


UPDATE: Auburn Police say they've identified all three suspects in the video and thank the public for their help. 

AUBURN, Wash. – Police are asking for help identifying a man and two teenagers after the teens allegedly stole from a convenience store when the clerk had a medical emergency while talking to them.

The clerk is in critical condition after the caught-on-camera incident, which happened at about 5:40 p.m. on Saturday at the Shell station on Auburn Way S.

The video shows one of the teenagers grab a pepperoni stick and begin eating it soon after walking in, then grabbing another and giving it to the other teen. The man then comes to the counter to buy something, and it appears the clerk then charged him for the pepperoni sticks.

An argument breaks out, and one of the teenagers hands the clerk a dollar. The clerk gets upset, talks to the teenagers then turns around and stumbles into a display before collapsing due to the medical emergency.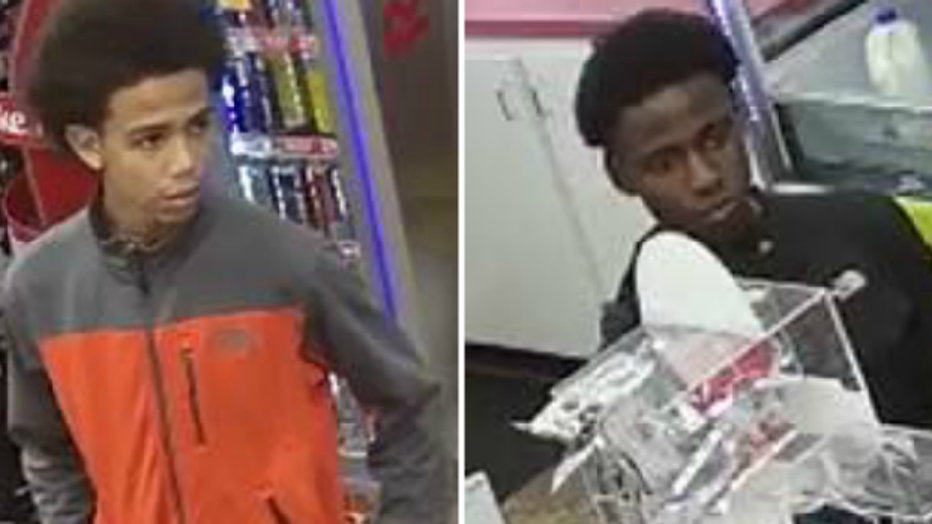 One of the teenagers reaches down and takes back the dollar, and the adult leaves the store.

"While the clerk is on the ground unconscious, the two teenage males exit and enter the store a couple of times stealing merchandise and taking all the money from the cash register," Auburn police said on Facebook. "While the clerk was on the ground dying, neither of the three subjects who saw him fall to the ground called for help."

About three minutes later, another customer came in and called 911.

Crimes Stoppers of Puget Sound is offering reward of up to $1,000 to anyone who can identify these suspects and help Auburn police locate them.  You must submit an anonymous tip by using the P3 Tips App on your phone or at www.P3tips.com to be eligible for the cash. You can call 1-800-222-TIPS (8477).