Attempted child luring reported in Thurston County


TUMWATER -- Another child-luring suspect is on the loose in Thurston County – this time a man in a car approached a 10-year-old girl waiting for the school bus.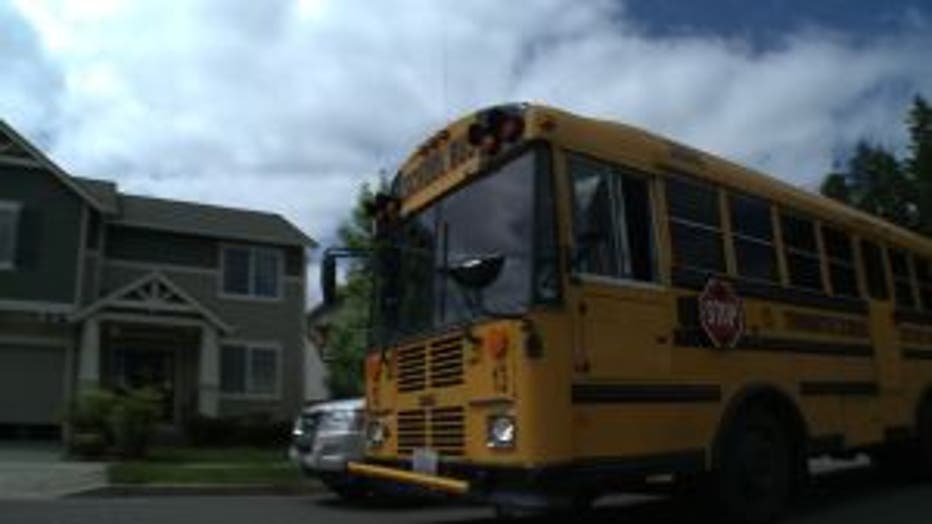 Police said the child and her mother did everything right, and this afternoon that child is safe.

The mother didn't want to show her face on television or release her name since the suspect is still at large.

"A white car pulled up alongside her (daughter) and asked her if she'd seen his dog, he's missing his dog," the mother said. "He'd give her candy if she helped him."

It all occurred just steps from their front door as the girl's mother watched from a window while she waited for the school bus.

The suspect is described as a white man, 25 to 35 years old, with dark hair and wearing a baseball cap. He was driving an older white, 4-door sedan.

Mom watched the suspect pull up, then she stepped outside and the suspect took off.

There have been reports of strangers trying to lure young children three times in Thurston County in the past two weeks.  On May 16, in nearby Lacey, another man – this time driving a silver 4-door sedan – approached a 10-year-old boy. Police said the man offered the boy $100 to get in his car, but the child didn't and walked away.

After Monday's close call, neighbors vow to keep a close eye on children in the area.

"It's just scary to know this is happening in our neighborhood – we never had a problem before, we always felt safe," said the girl's mother. "This can happen anywhere and I just want all parents to know, you need to watch your children. You think they're safe, you think your neighborhood is safe, but it can happen -- keep an eye on them. Even if they're across the street like mine was. Had I not stepped out at that point, who knows what would have happened?"

Now that school is almost over and the weather is nice, police are asking people to stay vigilant and keep a close eye on their kids.