At least 7 boats destroyed in huge blaze at La Conner marina


LA CONNER, Wash. -- At least six boats sank and another one was destroyed in a fire that quickly spread at the Shelter Bay Marina Friday afternoon.

The Skagit Valley Herald, on its website Goskagit.com, reported that, in addition to the seven boats that were lost, several other boats were damaged.  No injuries were reported.

The Herald reported that damage was estimated at more than $1 million.

Firefighters responded to the scene at about 4:30 p.m. and fought the blaze from shore and from the water. The crews had the fires under control by about 6:20 p.m., the Herald said.

Pat McGarry, owner of a 50-foot, $300,000-plus yacht that sank in the fire, told the Herald that his yacht had 400 gallons of diesel fuel on board and that all the boats at the dock had diesel on board. The black smoke from the fires could be seen for miles.

Here are a few photos: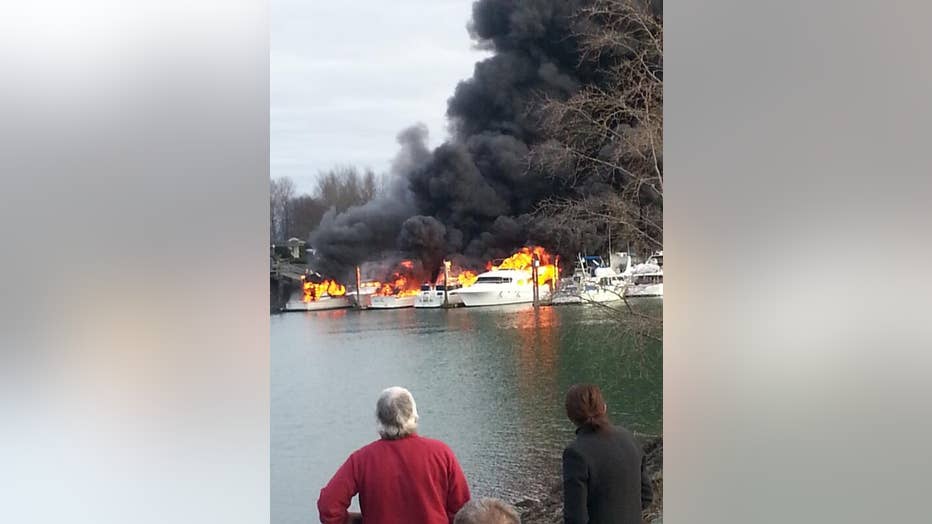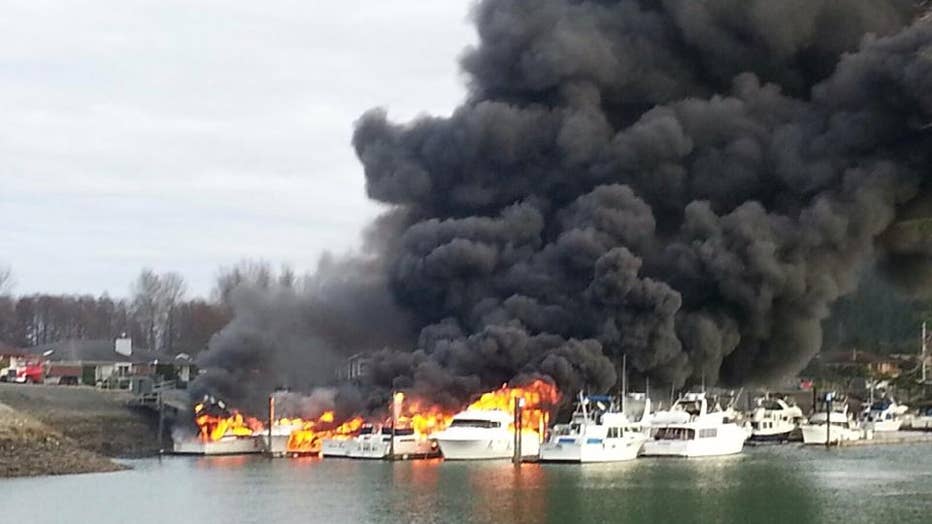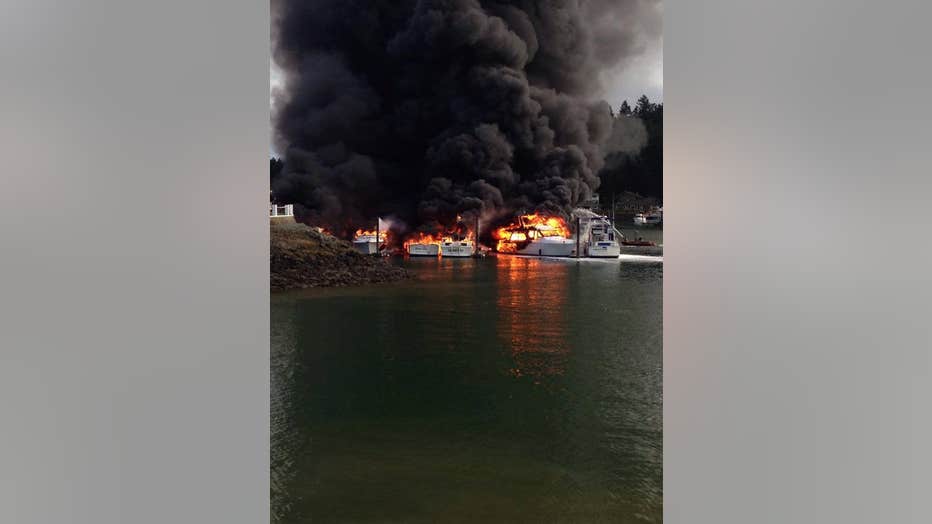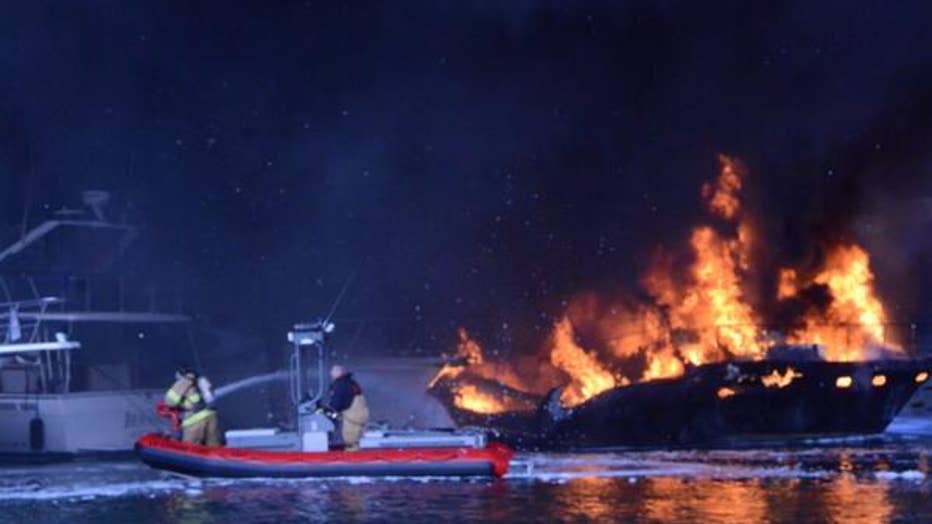 Witness Karla Reynolds shared this photo of crews fighting the marina fire at Shelter Bay in La Conner.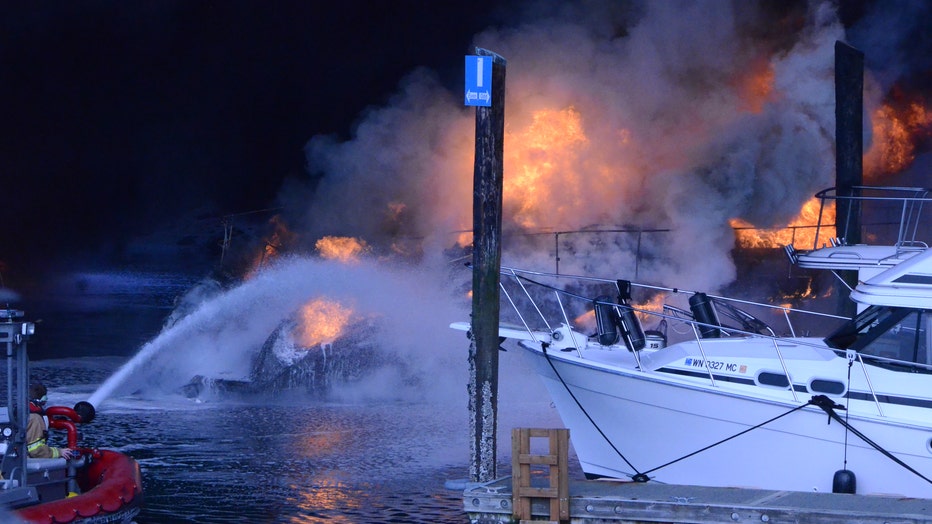 (Photo by Lauren Reynolds of La Conner)