At least 63,000 without power in area; some might not be restored until 3 p.m.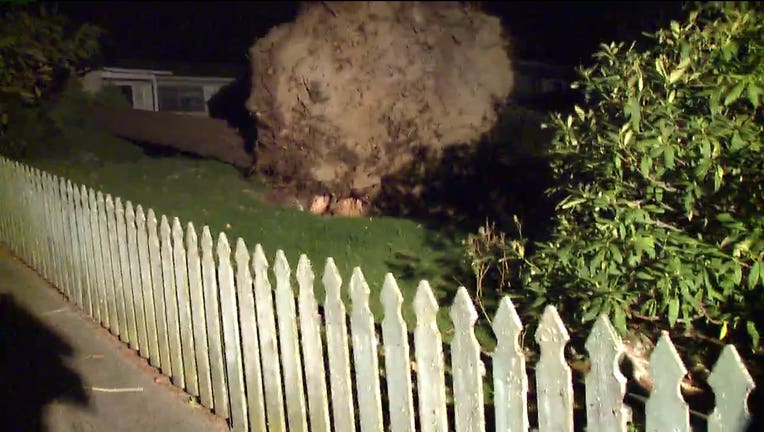 SEATTLE -- Puget Sound Energy said late Tuesday night that at least 62,000 of its customers were without power due to the windstorm that was downing trees and electrical lines across the area, and Tacoma Public Utilities said about 900 of its customers had no electricity.

Snohomish County PUD said it was wrapping up scattered outages and would work through the night.

PSE said it had restored power to nearly 70,000 customers Tuesday, but continued high winds were causing more damage and additional outages.

"Several transmission lines and substations sustained significant damage," PSE said. "Crews will continue working through the night; our priority for damage assessment and restoration is transmission lines and substations."

Crews estimate that the last group of customers without power in Pierce County will be restored by noon Wednesday.

It's even worse for those without power in South King County, where restoration was estimated to occur by 3 p.m. Wednesday.




PSE said outages have been concentrated in South King County, including Auburn, Black Diamond, Burien, Des Moines, Enumclaw, Federal Way, Kent, Maple Valley, Pacific, Ravensdale and Vashon Island.

In Pierce County, areas affected include Buckley, Edgewood, Lake Tapps, Pacific and Puyallup, it said.

It reminded customers using portable heaters to keep them away from furniture, draperies and other flammable materials. Never use a natural gas range for heating or charcoal as an indoor heating or cooking source. For more, see pse.com/safety.

"Customers can check pse.com/outagemap for outage information. If you have an outage, we need to hear from you. Use our outage map to report the outage or call us at 1-888-225-5773," PSE said. "Follow us on twitter.com/PSEtalk for the latest, or visit us on Facebook."