At least 30 people evacuated in early morning apartment fire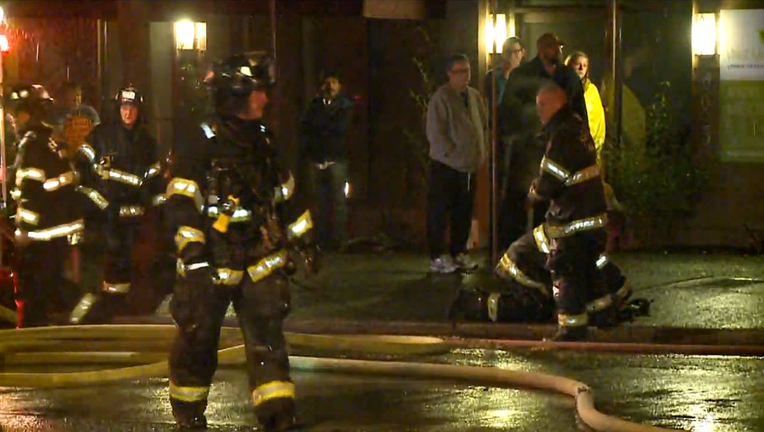 WEST SEATTLE  -- Fire investigators are looking into what started an early morning fire at an apartment building in West Seattle.

Fire crews were called out to 9021 35th Avenue SW in Seattle at 2:15 Monday morning. On arrival, crews say they saw flames coming from the first floor.

Firefighters were able to contain the fire to the unit and nearby hallway. They say there is heavy smoke in the building also. 32 people who live in the building were evacuated while firefighters put out the blaze. King County Metro sent some buses to the scene to shelter the displaced residents. A nearby Seattle Public Library was also opened so residents could keep out of the elements. They will be able to get back into their homes later this morning.

The Red Cross is responding to help the woman who lived in the unit badly damaged. Fire investigators will be at the scene throughout the morning to find a cause and the origin of the fire. No word on the damage costs. No one was injured.