At least 3 winning tickets in $1.5 billion Powerball drawing -- in California, Tennessee, Florida
DES MOINES, Iowa (AP)  -- Lottery officials have announced the numbers drawn for Wednesday night's record $1.5 billion Powerball jackpot.

The numbers were 4-8-19-27-34 and Powerball 10.

Shortly after the drawing, California Lottery announced they had one jackpot-winning ticket that was sold in Chino Hills, Calf. The identity of the winner is not yet known. It could take several hours before officials know whether any other winning tickets were sold elsewhere.

Additional jackpot winners were also confirmed in Florida and Tennessee, according to Russ Lopez with the California Lottery.

Each winning ticket was worth $528.8 million, Lopez said.

The winning California ticket was purchased at the 7-Eleven at 4092 Chino Hills Parkway, according to Russ Lopez with the California Lottery.

Crowds packed the 7-Eleven store late Wednesday night after it was announced that the winning ticket was sold there.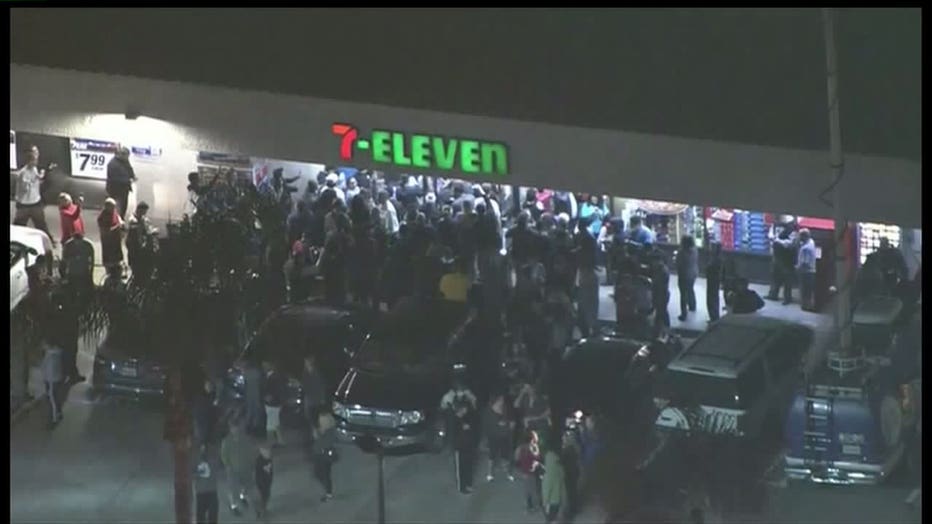 The odds of winning are 1 in 292.2 million.

Officials with the Multi-State Lottery Association, which runs the Powerball game, said they expected more than 85 percent of the possible number combinations would have been bought for the drawing.

If no tickets match all of the numbers drawn, lottery officials say the next jackpot could reach $2 billion.

Powerball is played in 44 states as well as the District of Columbia, U.S. Virgin Islands and Puerto Rico.