Ash from wildfires falls while smoky, 'unhealthy' air chokes Washington state


SEATTLE — Smoke from wildfires clogged the sky, blotting out mountains and city skylines, delaying flights and forcing authorities to tell even healthy adults in the Seattle area to stay indoors.

Air quality alerts are in effect for much of Washington state through Wednesday, according to the National Weather Service.

And if that wasn't bad enough, ash started falling from Tacoma to Seattle and beyond Monday night.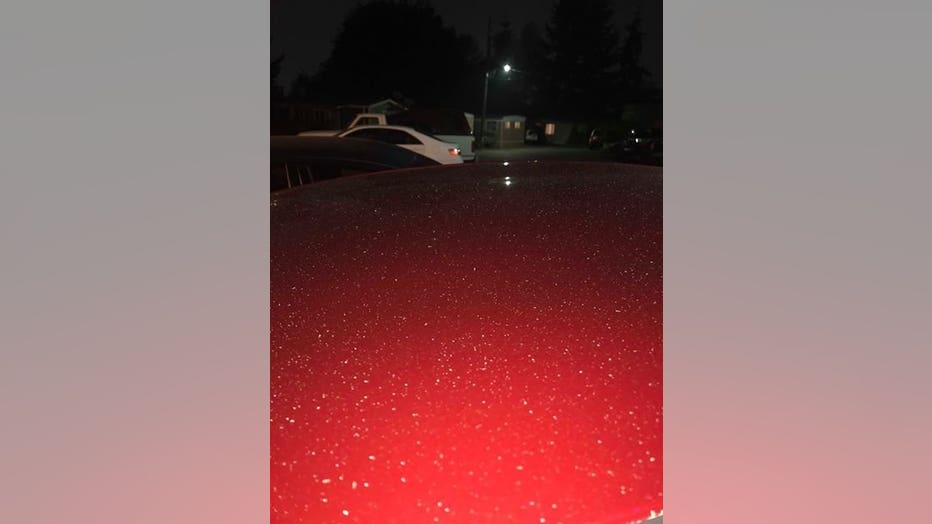 Kathy, from Skyway, sent this photo in Monday night, says her car picked up a dusting of ash.


The longer you have to be outside, the more it affects you.

As of noon Tuesday, a day spent outside in Seattle was like smoking five cigarettes, according to air-quality comparisons made by Berkeley Earth. Its research equates one cigarette to an air pollution rating (AQI) of 22.  By 4 p.m., Seattle's "cigarette intake" was nearly eight.

In Kent Valley, the number was seven cigarettes. By noon in Port Angeles, that number had soared to 12 cigarettes, or more than half a pack in one day.

Seattle's Space Needle was swathed in haze, and it was impossible to see nearby mountains.

Welcome to Seattle?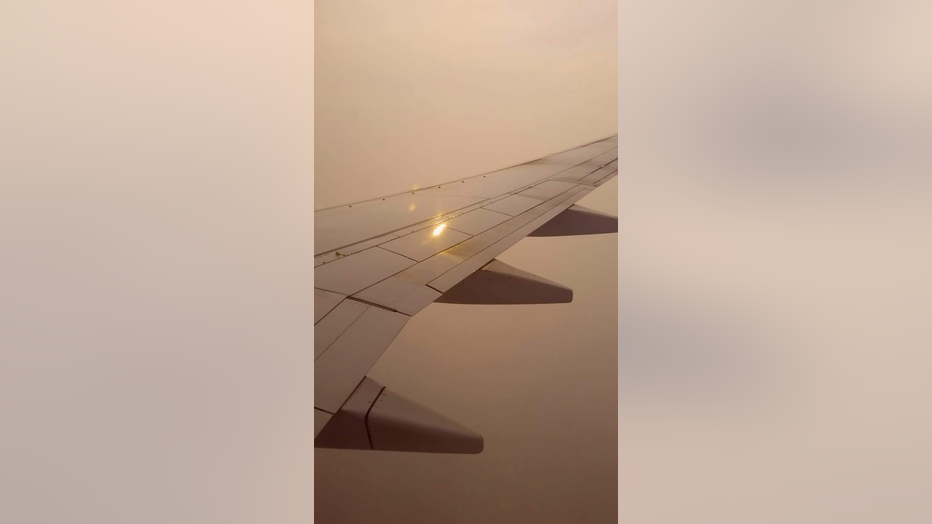 Nasty flight coming back home to Seattle this afternoon. As soon as we started dropping into Seattle, the smoke-filled air infiltrated into the plane, causing several passengers to start coughing. Just really nasty on those of us with asthma and alle


Q13 News Chief Meteorologist Walter Kelley says conditions aren't expected to get much better until late Thursday night and Friday, when a slight wind from the Pacific Ocean should push some of the smoke out of the area.




The smoky pollution came from wildfires in British Columbia and the Cascade Mountains, clouding a season that many spend outdoors. Forest fires are common, but typical Seattle-area weather pushes it out of the way quickly. The latest round of prolonged smoke happened as hot temperatures and high pressure collided, said Andrew Wineke, a spokesman for the state Ecology Department's air quality program.

It's a rare occurrence that also happened last year, raising concerns for many locals that it may become normal during wildfire season. Wineke said climate change is expected to contribute to many more fires.

"The trend is clear. You see the number of forest fires increasing, and so there's going to be wildfires," Wineke said. "There's going to be smoke. It's going to be somewhere."

The Federal Aviation Administration said airplanes bound for the Sea-Tac International Airport, Seattle's main airport, may be delayed because of low visibility.

In Spokane, air quality slipped into the "hazardous" range. It fell into that range, too, in a couple places in Western Washington -- in Lake Forest Park and near Neah Bay.

You can check out the air quality at the Washington's Air Monitoring Network (click here). This map is from Monday night; black dots are "hazardous," purple dots are "very unhealthy," and the red dots are "unhealthy."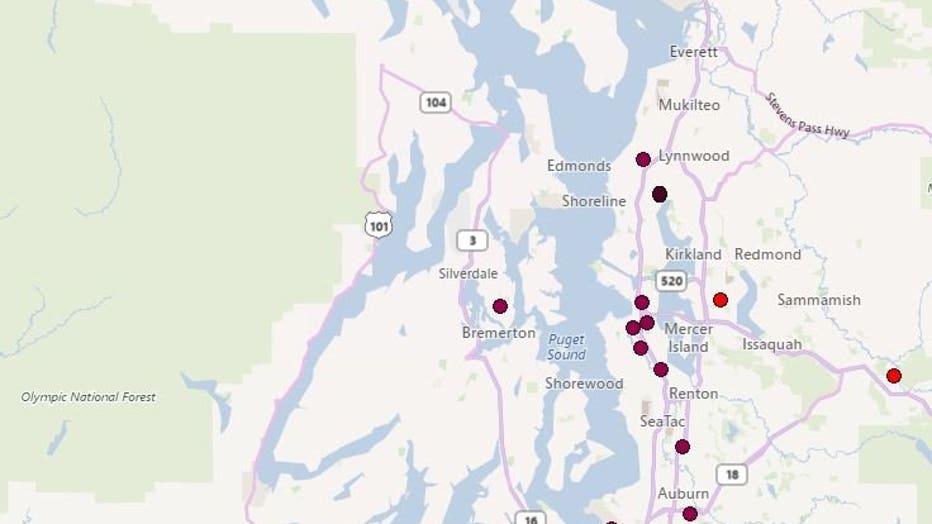 Health officials say signs of smoke-related health symptoms include coughing, scratchy throat, irritated sinuses, headaches, stinging eyes and runny nose. Those with heart disease may experience chest pain, irregular heartbeats, shortness of breath and fatigue.