Arrested WMW fugitive accused of tying up; stabbing woman to death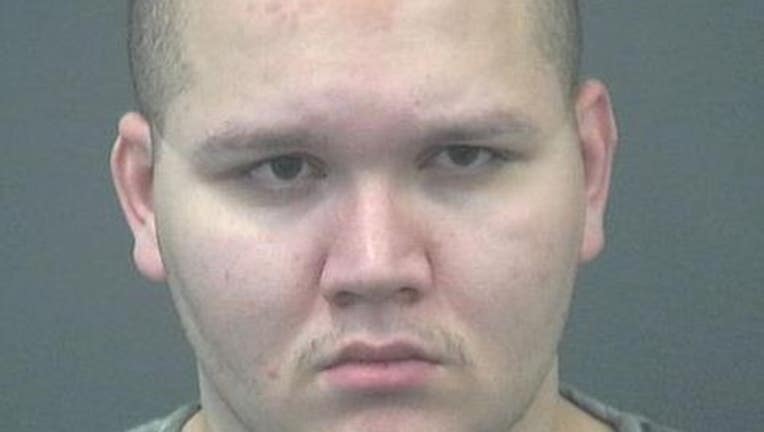 FUGITIVE CAPTURED July 2nd, 2013 --
U.S. Marshals say Anthony Garver, a mentally-ill fugitive on the run since March, was caught on Tuesday -- and is now charged with killing 20-year-old Phillipa Evans-Lopez of Lake Stevens.

She was found in a Lake Stevens home on June 17th -- tied to a bed and stabbed.

Anthony Garver, 26, who also uses the names Anthony Burke and Deryk Garver, will be arraigned in Snohomish County on charges of first-degree murder and escape. Garver's history includes making anti-government threats, failing to report to his probation officer and he is known to use military style weapons and explosives. In 2009, Garver threatened to blow up a state building in Spokane and kill a judge and prosecutor.

Police searched a vehicle in the driveway the following day and found Evans-Lopez's purse inside and a McDonald's receipt from June 14. Video footage from the McDonald's showed Evans-Lopez with a white male and it appeared that the two were acquainted with each other.

On June 27, investigators were alerted by a forensic scientist at the Washington State Patrol Crime Laboratory that some of the electric cords that had been used to tie up Evans-Lopez contained DNA that linked them to Garver. Photographs of Garver were then sent to a deputy marshal in Spokane, who identified the man seen with Evans-Lopez as Garver.

After interviewing Garver's mother in Spokane, authorities also learned that he equipped himself with a falsified passport, bullet-proof vest, ammunition, GPS devices and numerous other items that would assist him in carrying out on his previous threats to set off explosives and cause mass casualties.

On July 2, Snohomish County Sheriff's deputies arrested Garver at an Everett fast-food restaurant. During his interview with investigators, Garver tried to convince police he was Deryk rather than Anthony Garver, and denied knowing Evans-Lopez or killing her.

He was then held and booked on first-degree murder and escape charges.

WANTED BY U.S. MARSHALS IN SPOKANE March 15, 2013 --
The U.S. Marshals Pacific Northwest Violent Offender Task Force in Spokane needs your help finding a fugitive who they say is mentally unstable.

Convicted felon, Anthony Garver, who also uses the fake last name, 'Burke', has been busted for having a gun while he was under a court order for mental illness treatment, and for making death threats.

His rap sheet includes theft and burglary with a deadly weapon.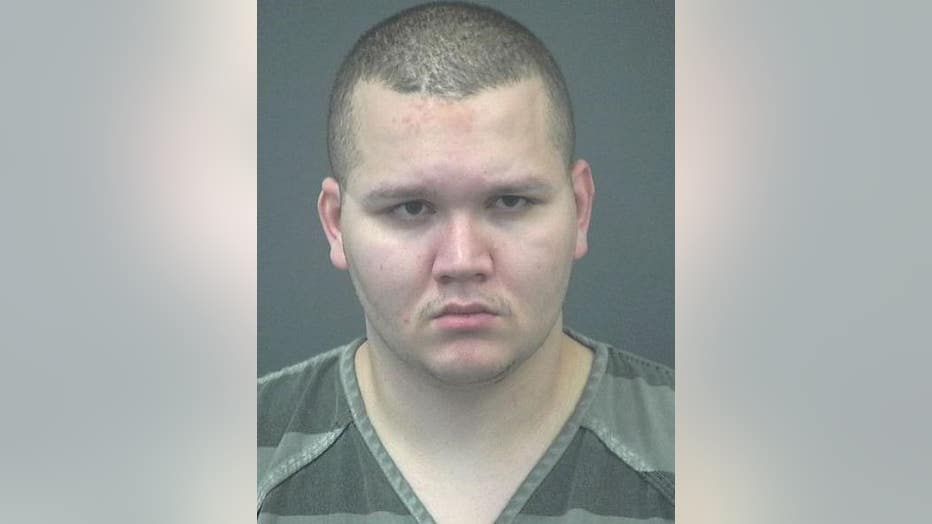 Garver was let out federal prison in Colorado in February and sent to a correctional facility in Des Moines. He was released from there March 5th, and was supposed to report to his community corrections officer -- but he didn't -- and now has a federal warrant for his arrest, as well as a Washington Department of Corrections warrant.

Anthony Garver is 26 years old.

He has strong ties to Spokane and deputies said he's doing everything he can to keep from being caught -- in the past, he even stole a car to try to elude police.

Cops said Garver is mentally unstable -- and dangerous. If you know how to find him, call the U.S. Marshals office at 509-368-3618. You can also call in an anonymous tip to Crime Stoppers at 800-222-TIPS. You must call the Crime Stoppers hotline with your tip to be eligible to receive a cash reward for information leading to a fugitive's arrest.

CLICK HERE for information on how to TEXT A TIP to Crime Stoppers