Arrest warrant issued for suspect in gun shop burglary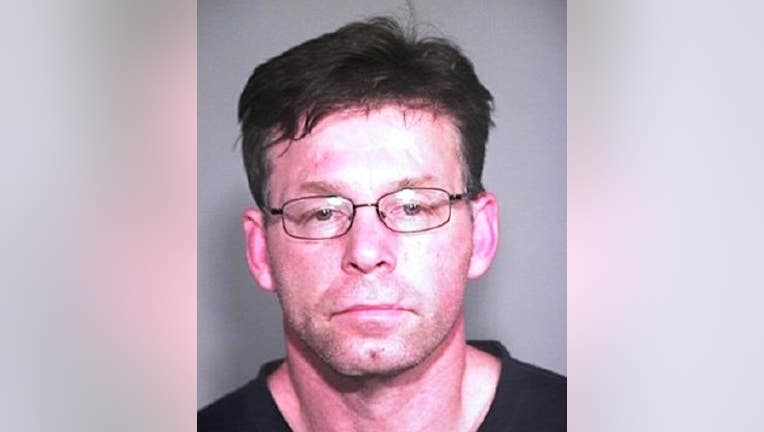 article


PORT ORCHARD, Wash. -- A nationwide arrest warrant has been issued for a 40-year-old Seattle man suspected of stealing 14 handguns during a burglary at the Boerner Firearms shop in Gorst last week, the Kitsap County Sheriff's Office announced Wednesday.

The arrest warrant on suspicion of second-degree burglary was issued Tuesday for Patrick Weldon Nelson Jr., who has a listed address in Seattle but who sheriff's deputies say is known to frequent Clallam and Jefferson counties. A statement by the sheriff's office said Nelson has family in the Forks area.

He is described as 5-foot-9, 210 pounds, with blue eyes and brown-colored hair.

The Kitsap County Sheriff's Office said Nelson is "a primary suspect" in the April 9 burglary. A sheriff's statement said none of the handguns has been recovered yet.

According to the sheriff's office, Nelson is a felon currently under supervision by the state Department of Corrections. His criminal history of eight felonies includes multiple narcotics charges, assault, theft, and eluding a pursing police vehicle.

Persons with information concerning the whereabouts of Nelson are asked to contact:
Detective Aaron Baker at (360) 337-5611, or detective Chad Birkenfeld at (360) 337-5619, or Kitsap County Central Communications (9-1-1 dispatch), at (360) 308-5400.
Reference: case report K14-003440.
Those wishing to remain anonymous may contact Crime Stoppers of Puget Sound at 1-800-222-TIPS (8477).

PREVIOUS from earlier stories:

After the April 9 burglary -- which was caught on camera -- detectives located the getaway car used in the crime last Thursday night.  The sheriff's office said Mason County sheriff's deputies last Thursday noticed two women abandoning the getaway car in a Belfair shopping center, and Kitsap County sheriff's detectives found evidence in the car, police said.  On Saturday, sheriff's detectives searching a mobile home in South Kitsap where one of the two women were living found a suspect -- a 24-year-old man -- hiding in a wooden shed in back. He was taken into custody without incident.

More arrests are possible, the sheriff's office said at the time.



The burglar who hit the gun shop helped himself to an unknown number of handguns. It was all caught on surveillance camera.

"Once he entered the store, he went to one of the handgun cabinets, took a couple of shelves of handguns, put everything in a bag, just scooped them off in a bag from the shelves, and exited the door, Boerner Firearms owner Bill Boerner said.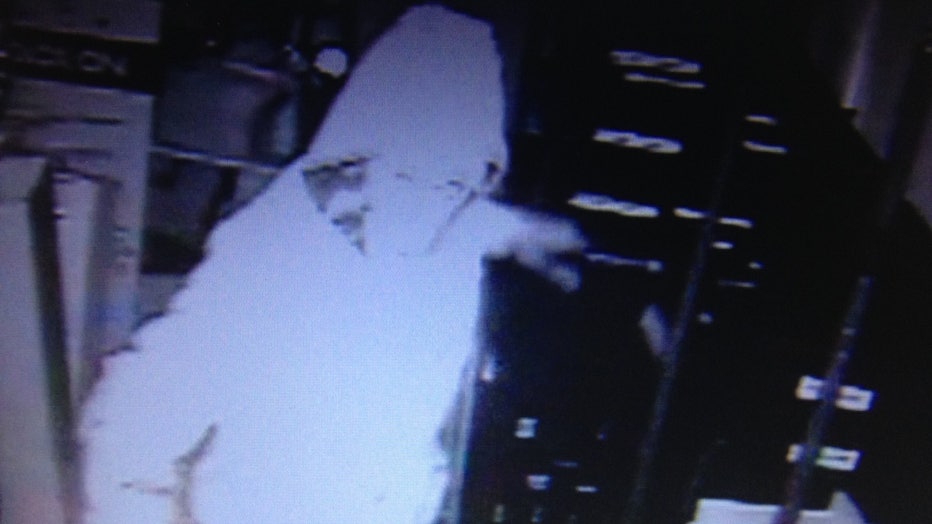 The suspect in the burglary of a gun shop near Bremerton is caught on camera. (Photo: Kitsap County Sheriff's Office)


He said he lost thousands of dollars' worth of handguns but it's the loss of the guns rather than the loss of the money that will keep him up at night.

"They might be used in a crime. Everybody, I think, that has a gun shop that gets broken into worries about that," Boerner said.

Kitsap County sheriff's investigators and the U.S. Bureau of Alcohol, Tobacco, Firearms and Explosives are working to identify the thief and determine how many guns were taken.

They are also looking for a getaway car believed to be an older-model Lexis; two-tone white over gray or silver with aftermarket chrome wheels and a sunroof.

The case is a priority because there is a lot at stake.

"Those guns are not going to be used for legitimate reasons. Those guns will probably be used for criminal enterprise, criminal purposes, either serial numbers altered or even obliterated so the guns can't be traced. They will either trade them for drugs or sell them for money to buy drugs. One of the two," Kitsap County sheriff's deputy Scott Wilson said.

Police say they believe a second person was involved. Because he was not seen on security cameras, the second person was likely driving the getaway car.

Anyone with information about this crime should call 911.