Army Staff Sgt. Bales to plead guilty in Afghan massacre


By Kim Murphy

Los Angeles Times

SEATTLE --Army Staff Sgt. Robert Bales has agreed to plead guilty to the killing of 16 Afghan civilians who were shot to death in their homes outside a U.S. Army outpost in a violent rampage his lawyers have said was brought on by stress fueled with alcohol and drugs.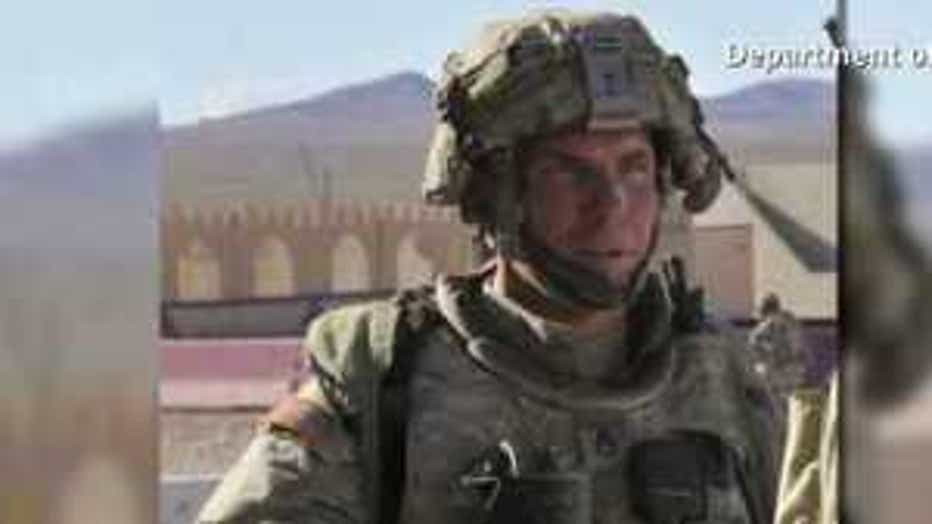 Bales, 39, will enter the plea June 5 at Joint Base Lewis-McChord in Washington state as part of an agreement in which the government will not seek the death penalty, according to his lawyer, John Henry Browne.

"I didn't think we'd be getting to this point, but if they take the death penalty off the table, we're able to work it out," Browne said in an interview.

The plea must be approved by the military court. Browne said the agreement called for Bales to admit to the killings essentially as charged and present a full accounting to the court of what happened on the night of March 11, 2012. Bales is accused of stealing into a series of residential compounds outside Camp Belambay in southern Afghanistan and slaughtering the people inside.

A full sentencing hearing will be held in September, during which a military panel will determine whether Bales, a father of two from Lake Tapps, Wash., should be entitled to future parole. A conviction of premeditated murder carries a mandatory sentence of life in prison.

"There will be many, many mental health experts who will explain Robert's state of mind and reasons why life with parole is appropriate," Browne said.



Defense attorneys initially had considered mounting an insanity defense, but such cases are difficult to prove, especially in military court. Military legal analysts say there has never been a successful insanity defense in a military murder case.

Bales recently underwent a comprehensive mental health review by Army psychiatrists. Following the review, Browne and his co-counsel, Emma Scanlan, decided against trying to prove he was not mentally responsible for his crimes.

During his preliminary hearing, known as an Article 32 hearing, a parade of witnesses testified that Bales was seen returning to the Army compound with blood on his boots and clothing and as much as admitted that he had killed people that night outside the base.

"He said he'd just been to Al-Kozai, shot some people ... shot some military-age males. And I said, 'No you didn't,' " Sgt. Jason McLaughlin testified.

Prosecutors linked DNA evidence at the crime scene to the staff sergeant and also connected his weapon to the shootings, which in addition to the 16 people dead, left six other people wounded.

Defense lawyers have said Bales suffered from post-traumatic stress disorder after several extremely emotional incidents during his previous three combat deployments, including a bombing that blew the legs off a colleague during his fourth deployment, shortly before the killings. He also had a concussive head injury.

The defense has also argued that Bales was muddled as a result of being supplied by fellow soldiers with steroids and alcohol at the remote special operations base in southern Afghanistan.

"We're going to be presenting all the mitigating evidence, and all the state of mind evidence, at the September hearing," Browne said.