Army sergeant pleads guilty to killing 5 U.S. service members in Iraq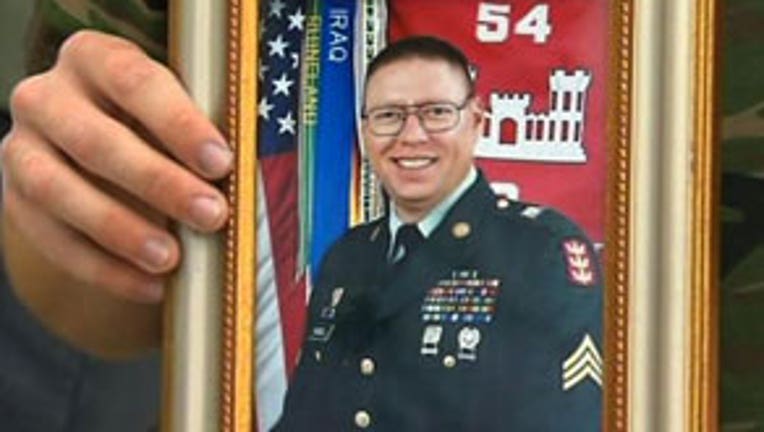 By Kim Murphy

Los Angeles Times

JOINT BASE LEWIS-McCHORD, Wash. — Army Sgt. John Russell pleaded guilty Monday to the second-degree murder of five fellow service members at a mental health clinic in Iraq in 2009 after the government agreed to not seek the death penalty.

Russell, 48, was dispassionate and matter-of-fact as he gave his first personal account of  his methodical march  with an M-16 rifle through the Camp Liberty combat stress center -- the only mass killing of Americans by a U.S. serviceman during the wars in Iraq and Afghanistan.

"I just did it out of rage, sir," he told the judge, Col. David Conn, as he described walking from room to room, firing at mental health workers and patients.

"I was upset. I do not remember being angry, but I know that everyone who witnessed me outside the combat stress clinic said I looked angry," he said. "What I remember most was I just wanted to kill myself. One hundred percent, I had decided to kill myself."

Family members of two of the victims listened in the courtroom. The mother of Spc. Michael Yates Jr., broke down and had to leave as Russell calmly described chasing her son to the front door of the clinic and fatally shooting him in the chin after Yates grabbed a gun to try to stop him and found it unloaded.

The guilty plea allowed Russell to tell his story for the first time without the risks to his defense that such testimony would have presented at trial.

Army prosecutors have reserved the right to hold a separate evidentiary hearing to try to prove that Russell, in fact, is guilty of premeditated murder, a step above the offense to which he pleaded guilty.

The outcome of that hearing could determine what sentence he finally receives. Under the law, he could receive a maximum of life in prison without possibility of parole but defense lawyers hope he receives a lesser sentence if they can prove that the crime was not premeditated.

Defense lawyers waived their ability to mount an insanity defense, but as part of the plea agreement

will be able to present evidence that Russell's mental illness and physical damage to his brain rendered him not fully mentally responsible for his crimes, which they claim occurred during a blind rage.

That portion of the case will commence on May 6.