Army sergeant found guilty of killing 5 servicemen at Iraq clinic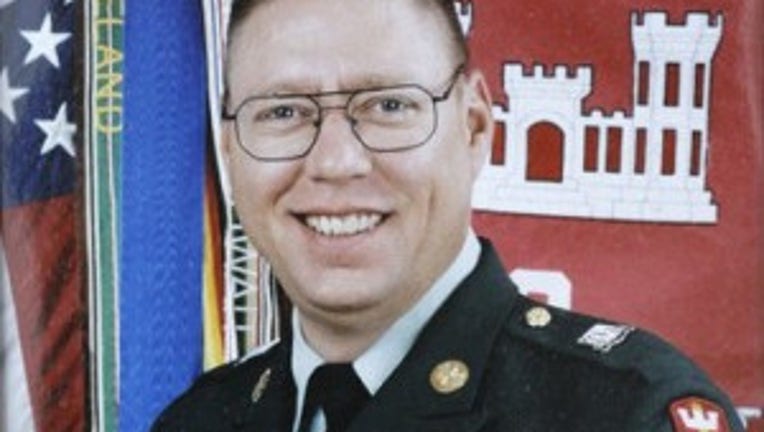 From Kim Murphy, LA Times

JOINT BASE LEWIS-McCHORD, Wash. — Army Sgt. John Russell was found guilty Monday of the premeditated murder of five fellow servicemen in 2009 at a mental health clinic in Iraq, a charge that carries a mandatory sentence of life in prison.


Families of the victims embraced each other and wept as Col. David L. Conn, the military judge, delivered the verdict, rejecting the defense's plea to consider the severe depression and post-combat stress they said led the 48-year-old sergeant to commit the killings.

Russell stood quietly at the defense table as the court recessed, staring  at the floor only a few feet from his mother and sisters, one of whom silently bowed her head.

The case marked the worst incident of violence committed by a U.S. serviceman on fellow soldiers during the Iraq war, and initially was tried as a death penalty case until Russell agreed to plead guilty to the murders.

The weeklong court martial turned on the question of whether Russell premeditated the killings of Maj. Matthew Houseal, 54, Cmdr. Keith Springle, 52, Sgt. Christian E. Bueno-Galdos, 25, Spc. Jacob Barton, 20, and PFC Michael Yates, 19.

Defense lawyers presented evidence that Russell was suffering from longstanding sleep problems and was deeply depressed in the days before the shootings. He snapped, they said, after two Army mental health providers treated him harshly and rebuffed his efforts to get help.

Prosecutors said Army psychiatrists repeatedly tried to help Russell, who they said was angry because officials would not grant him a mental disability discharge from the Army.  Prosecutors said Russell took his anger out on doctors and bystanders at the clinic as an act of calculated revenge.

Blaming the providers, Lt. Col. Robert Stelle said in closing arguments Saturday, amounted to "a desperate search for reasonable doubt ... for some sort of way to minimize the truth of what happened on May 11, 2009 at the combat stress clinic in Baghdad, Iraq."

"It has got to be somebody else's fault, your honor," he said. "Because it is so awful."

Civilian defense attorney James Culp had urged the court to at least find that the first of the killings, the shooting of Houseal through a window at the back of the clinic, was not premeditated but was the result of Russell snapping under the pressure of his illness and purported provocation by the doctors.

"The lack of care and compassion" he received, Culp argued, "lent itself to despair."

Conn made no comment as he tersely delivered the verdict. He also found Russell guilty of the premeditated attempted murder of Sgt. Dominic Morales, a reception clerk who hid under a desk and then ran for his life as Russell fired down a hallway at him.

Russell was found guilty, too, of assaulting his escort, Sgt. Enos Richard, who was forced at gunpoint to turn over his M-16 rifle and the keys to his vehicle, after which Russell drove back to the mental health clinic and opened fire.

A sentencing hearing began immediately after the verdict Monday and was expected to last much of the week, during which lawyers on both sides will present evidence of whether there are mitigating factors entitling Russell to leniency.

The judge must impose a life sentence, but could decide to make Russell eligible for parole.