Armstrong admits to doping: 'I'm a flawed character'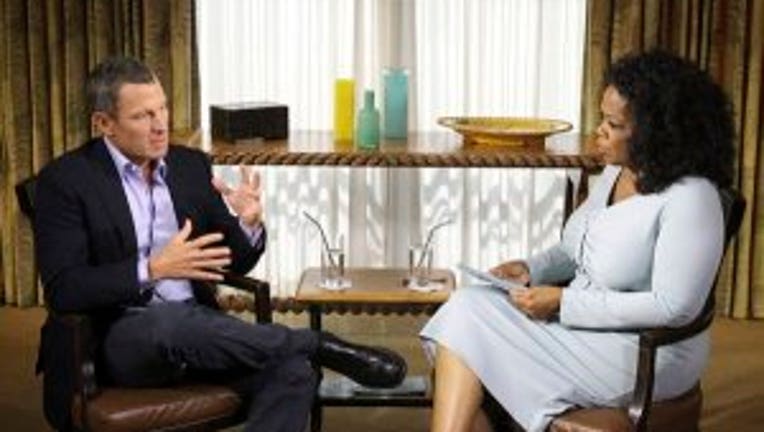 LOS ANGELES -- Calling himself "deeply flawed," cyclist Lance Armstrong said in an interview with Oprah Winfrey aired Thursday night that he used an array of performance enhancing drugs to win seven Tour de France titles followed by years of often angry denials.

"This is too late, it's too late for probably most people. And that's my fault," he said. "(This was) one big lie, that I repeated a lot of times."



Armstrong admitted using testosterone and human growth hormone, as well as EPO -- a hormone naturally produced by human kidneys to stimulate red blood cell production, which increases the amount of oxygen that can be delivered to muscles, improving recovery and endurance.

Armstrong admitted to Winfrey that, in addition to using drugs, took blood transfusions to excel in the highly competitive, often dubious world of cycling. Doping was as much a part of cycling as pumping up tires or having water in a bottle, he said, calling it "the scariest" that he didn't consider it cheating at the time.

Armstrong said, "Overcoming the disease, winning the Tour, the happy marriage. It was mythic, the perfect story. It wasn't true. I'm a flawed character....

"Behind the story is the momentum" of it.

"I lost myself in all of that. I was one who controlled every outcome of my life," he added.

Amid his stripped titles, lifetime competition ban and scores of people who view him as a fraud, Armstrong said, "Now this story is so bad and so toxic."

He told Winfrey he didn't "invent the culture" of doping in cycling, "but I didn't try to stop the culture, and I'm sorry for that."

The same man who regularly pointed to his having never failed a known drug test contended in the interview that he wouldn't have been able to win without doing what he did, and which he suspected many other cyclists did as well. 

"I made my decisions," Armstrong said. "They are my mistakes."

The first installment in his interview, which was conducted earlier this week with the talk-show host, aired Thursday on the OWN cable network and on the Internet. The second and final installment will be broadcast Friday night.

Armstrong admitted that he was "a bully ... in the sense that I tried to control the narrative," sometimes by spewing venom at ex-teammates he thought were "disloyal," as well as suing publications that accused him of cheating.

-- CNN

To read the entire CNN article, click here.