'Armed and dangerous' felon on the run; police have containment area set up
SEATTLE -- At 2:25 p.m. Friday, Snohomish County Sheriff's deputies were serving a felony warrant on a home in the 7000 block of Interurban Avenue when one of the persons they were looking for fled, officer Shari Ireton said.

Officers said they believe the man is one of the Nutter sons who, along with his father, is wanted by the Snohomish County Violent Offender Task Force.

After fleeing in a vehicle, the man abandoned it and deputies are working to contain the area near 180th Avenue and James Street.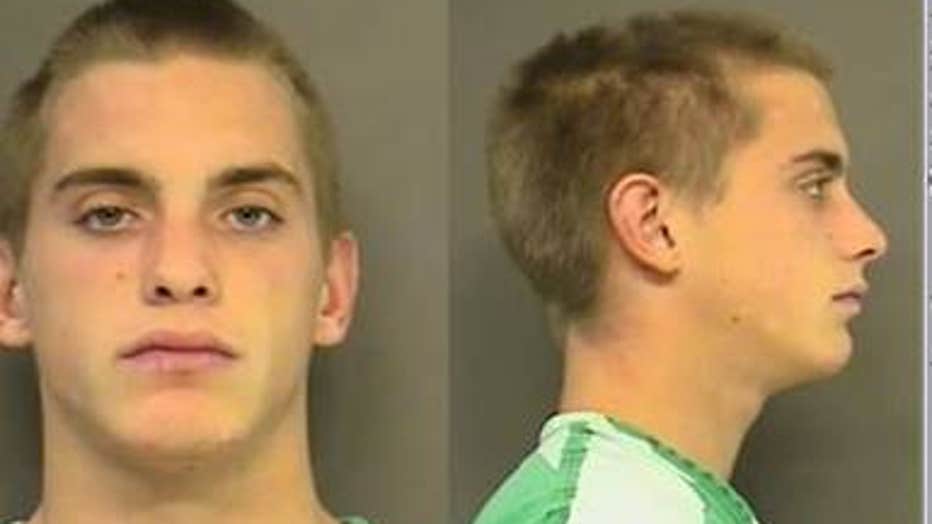 Police have requested that residents in the area stay inside their homes and one day care center in the area is on lock down.

Shortly after 4 p.m., police said they had an area contained in the Clearview neighborhood. They believe the man they are trying to capture is armed and dangerous.

Law enforcement is using K-9 units and have said they intend on sending in a SWAT team.

Mark Nutter and his son Vincent Nutter are wanted by authorities; the two have been on the run for months.

Deputies said Mark Nutter is wanted by the ATF and U.S. Marshals after a search of his Shoreline home turned up high-powered rifles, hand guns and drugs.

Vincent Nutter has a criminal history that includes drugs, stolen vehicles and property.

"Right now, we consider them to be extremely dangerous," Capt. Ty Trenary said on May 10. "They've both stated they won't go back to prison, and have threatened to shoot it out with Snohomish County deputies. We're concerned that the public could be at risk, which is why we'd like to get them safely into custody.

"Both are currently wanted for being felons in possession of firearms. Mark Nutter, the father, has been specifically targeted by the ATF because of his involvement with assault weapons, shotguns and other firearms."

Mark Nutter is 47-year-old and Vincent is 22. Police believe the two could be hiding in the Everett or Shoreline areas and Vincent may have dyed his hair or donned a wig to avoid detection.

Police also said Vincent could be driving a number of vehicles, including a tan Winnebago with Washington license plates 271 YSF, a black BMW with Washington license plates 650 XWQ or a black Ford F-150 pickup truck with license plates A47849.

Police said if anyone sees Vincent Nutter to call 911.