Arizona man arrested, accused of murdering roommate two days after chilling tweet
GILBERT, Ariz. — An Arizona man suspected of killing his roommate during an argument over the weekend may have foretold the attack on Twitter two days earlier, according to police.

On Friday night, Twitter user @Zac_Penton tweeted, "I need to move out of my place before I viciously murder my roommates."




On Sunday morning, police arrested 21-year-old Zachary Penton after he told a 911 operator he had shot and killed his roommate, 41-year-old Daniel Garofolo during a dispute, according to KNXV-TV.

Police are looking into the social media account but have not yet confirmed that it belongs to the suspect.

Garofolo died at the Gilbert, Arizona, home they shared.

The two had initially argued after Garofalo asked him to move out of the place, Penton told investigators, and said he shot him out of fear for his own safety, KNXV-TV reported.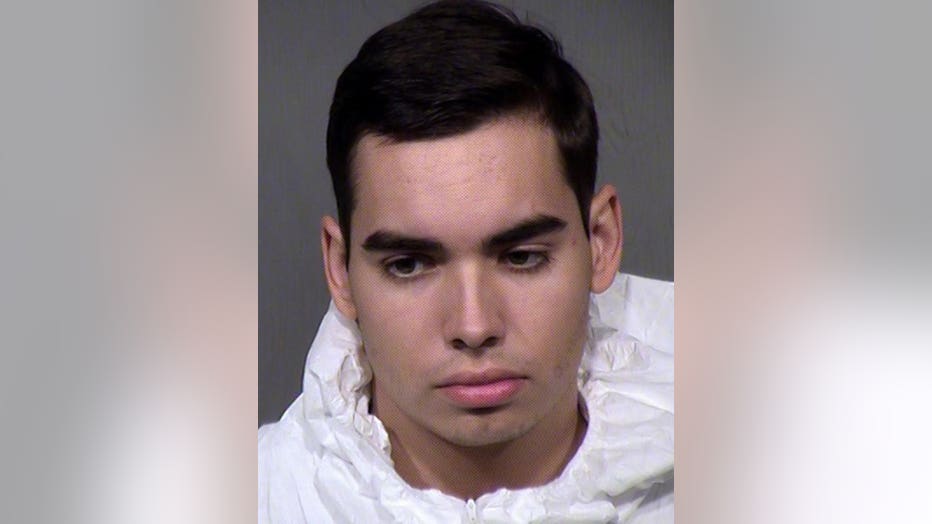 Zachary Penton, 21, was arrested by Gilbert police officers Sunday morning. (Maricopa County Sheriff's Office)


Penton was arrested and placed into custody while authorities weigh charges against him. If there is evidence the alleged murder was pre-meditated, Penton could face a first-degree murder charge.

"We're aware of some tweet history of his, that he's 'going to violently murder his roommate,'" Gilbert public information officer Hugh White told the New York Daily News.

Two days before threatening to "viciously murder" his roommates, Twitter user @Zac_Penton tweeted:




And on June 3, 2016: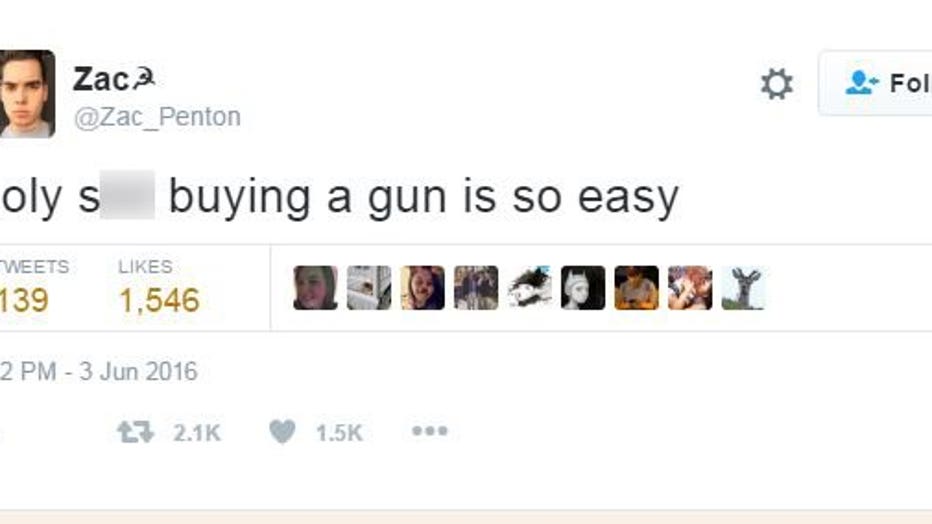 Penton, whose bond was set at $750,000, is expected to make a court appearance Monday.