Arizona man accused of decapitating wife, 2 dogs lets out howl in court (VIDEO)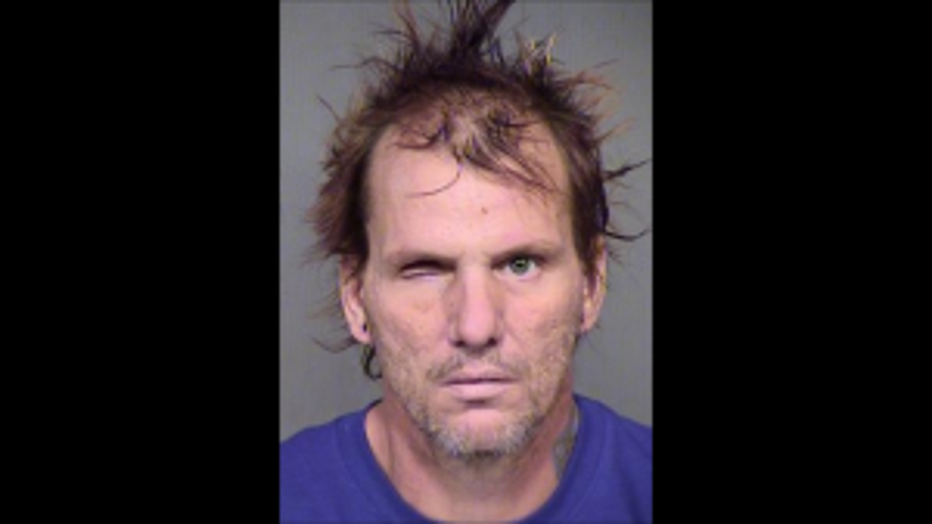 Kenneth Wakefield (Photo credit: Maricopa County Sheriff's Office)


PHOENIX -- A man accused of decapitating his wife and her two dogs told police he was trying to get the evil out of her and also admitted to using Spice shortly before the incident, court records show.

Phoenix police identified the man as Kenneth Dale Wakefield.

Police say he was in a county lockup Sunday on $2 million bail after being booked on one count of first-degree murder and two counts of animal cruelty.

Investigators say Wakefield killed Trina Heisch and their two dogs and stashed the bodies in a closet.

They say he then gouged out one of his own eyes and cut off his left hand at the forearm.

The grisly scene was discovered July 25 by a neighbor who went to check on Heisch and said Wakefield came to the door naked, covered in blood.

During an interview with police, Wakefield admitted to cutting the dogs' heads off and stabbing Heisch multiple times before decapitating her, according to court documents. Wakefield also told police that he smoked marijuana and Spice about an hour before the incident.

"He said he was trying to get the evil out of Trina," police wrote in the probable cause statement.

At his initial court appearance, Wakefield could be heard moaning when the prosecutor told the judge what he is accused of doing. Video released Monday shows Wakefield covering his face and moaning for a couple of seconds.

Police said Wakefield has a history of mental illness and was released from the Arizona State Hospital several months ago.

He is being held on a $2 million bond.

Wakefield is due back in court for a status conference on Friday. A preliminary hearing is scheduled for Aug. 11.

It wasn't immediately clear if Wakefield had an attorney who could comment on the case.

CNN Wire and the Associated Press contributed to this report.