Ari King: Suspect in murder of Clallam County woman caught; was living under bridge in Oregon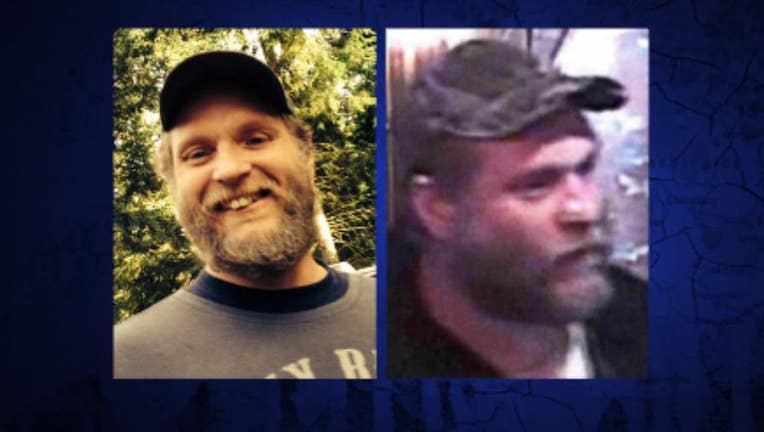 CAPTURE UPDATE November 12, 2014 -- The Clallam County Sheriff's Office says Ari King was located yesterday and arrested for the murder of Diane Cunningham in September of this year. King, 41 of Sequim, was located living under a bridge with his dog in a remote area of central Oregon less than 20 miles from where Mrs. Cunningham's car was recovered in early October. King was found after detectives from Clallam County travelled to the area on Tuesday to search for leads on King's whereabouts and to follow up on those leads. Yesterday, the detectives learned from workers in a café in the small village of Juntura, Oregon, that Mr. King had been seen in the area recently. With assistance from officials from the Malheur County Sheriff's Office in Oregon, King was located and arrested on probable cause for murder. 'PERSON OF INTEREST' SOUGHT IN PORT ANGELES October 22, 2014 -- A local woman is asking for the public's help in finding a man who police say is their only "person of interest" in her mother's murder. On Oct. 6, Tami Wilson found her mother, Diane Cunningham, 65, bludgeoned to death in her Clallam County mobile home in Joyce. "I can't imagine any human being doing that to another human being; it was gruesome, I mean, it was a massacre. It was horrible," Wilson said. "That was the worst day of my life. I mean, I lost it. It was really hard. Nobody should have to die like that, nobody should have to find their mother like that. "I'm afraid whoever did this to her is going to do it to someone else. I want justice for my mom, but I'm very afraid he's going to hurt someone else."
Investigators want to question 41-year-old Ari Lee King, a Solmar neighborhood resident who moved out to Clallam County from King County last year. King was one of the last people seen with  Cunningham in the Salt Creek RV Park in Joyce. According to investigators, detectives have been trying to retrace Cunningham's actions during the last week of September. Detectives uncovered video surveillance footage of Cunningham with King at the 7 Cedars Casino and a Port Angeles Walmart in the early morning of Sept. 28. King has not been seen since late September. Shortly after the discovery of Cunningham's body, police received word her car was located in a remote area of Malheur County, Ore. "They found her car on the Idaho-Oregon border and I talked to someone who said they saw him in her car after she was dead, so he needs to talk to police and clear himself if he's not guilty," Wilson said. Alluding to her mom, Wilson said, "It just wasn't her time and it's not fair they robbed me of my mom and my kids of their grandma."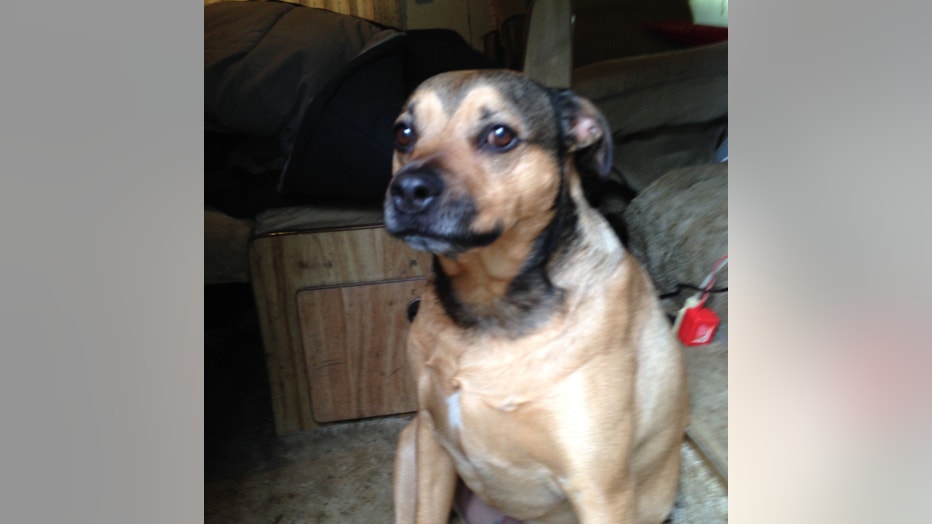 King is 6-foot, 250 pounds with brown hair and blue eyes. He is believed to be in the company of his dog Bubba, who is described as a light-colored pit bull-German Shepard mix. Anyone that may have information in this case or know the whereabouts of King is urged to call Crime Stoppers at 1-800-222-tips or the Clallam County Sheriff's Office tip line at 360-417-2305