Area ski resorts opening; holiday travelers to jam Sea-Tac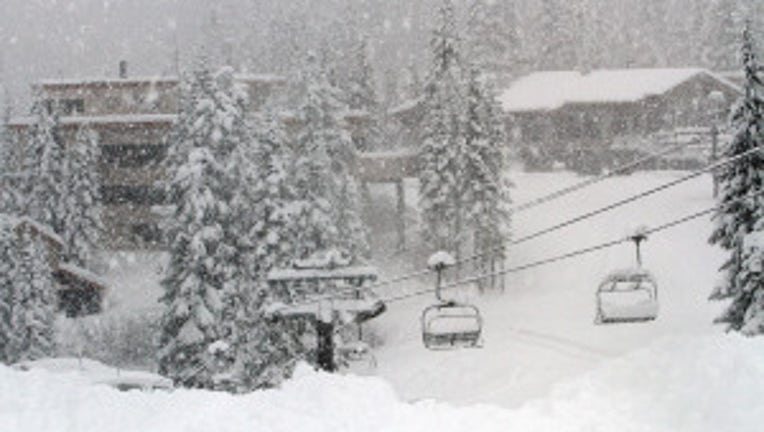 Wednesday is the busiest holiday travel day of the year, with nearly 91,000 passengers projected to go through Seattle-Tacoma International Airport.

The next busiest day will be the Sunday after Thanksgiving (86,856 passengers) when travelers begin to return home from the holiday.

AAA projects 43.6 million Americans will journey 50 miles or more from home during the Thanksgiving holiday weekend.

Meanwhile, extra police officers will be canvassing roadways as part of the annual "Drive Sober Get Pulled Over" holiday DUI patrols in King County. Patrols start Wednesday and run through Jan. 1.

At least three area ski resorts were opening this week.

Stevens Pass, Crystal Mountain Ski Resort and Mt. Baker Ski Area announced the would be open before Thanksgiving.

Stevens Pass received more than 24 inches of snow in a 24-hour period and opened Tuesday for limited operations.  Operating hours will be 9 a.m. to 4 p.m. Wednesday through Sunday. Tickets will be offered at the discounted rate of $39 through the weekend. Up to three lifts will be available for beginner to intermediate terrain.

Crystal Mountain is opening Wednesday for its 50th season. Operations will include the gondola, Green Valley and Rainier Express lifts, with access to intermediate and expert terrain. Tickets will cost $45 for adults and youth.

Mt. Baker Ski Area received 20 inches of snow in 24 hours, building to a base that is now more than 41 inches. The ski resort is slated to begin limited operation Wednesday at 9 a.m. from the Heather Meadows area.