SEATTLE -- Cold air is surging over us from the north. This week will feature variations on this theme:  sunny & cold days, with highs in the 30s; clear & frigid nights, with lows in the 20s or even the teens in outlying areas.

There is a chance of a little snow Thursday night into Friday morning, mainly on the coast and to the south.  The big forecasting question will be whether we get lowland snow Sunday night into Monday morning.  Some computer models are forecasting pretty good snow.

BUT -- it's still TOO FAR OFF TO KNOW FOR SURE.  You can bet I'll keep an eye on it!

Viewer photos of the day . . .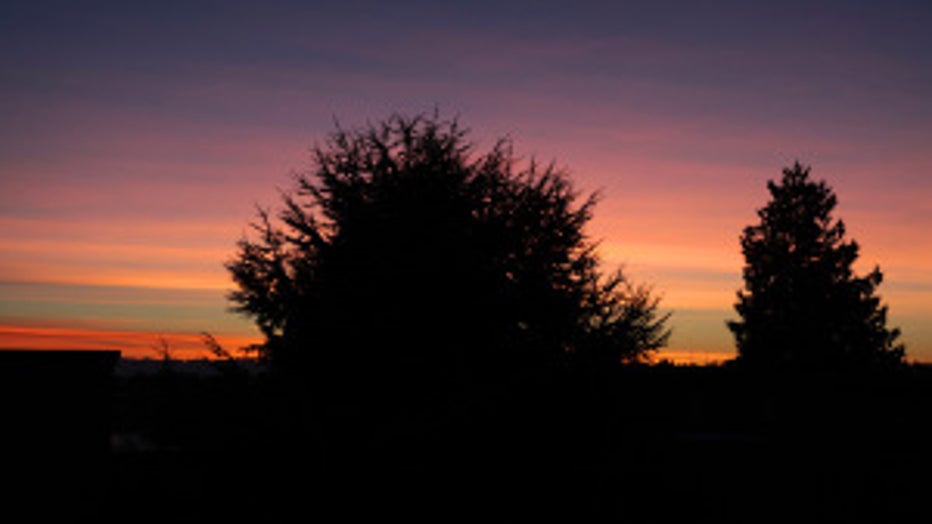 Beautiful sunrise over Seattle. From Wyatt in Magnolia.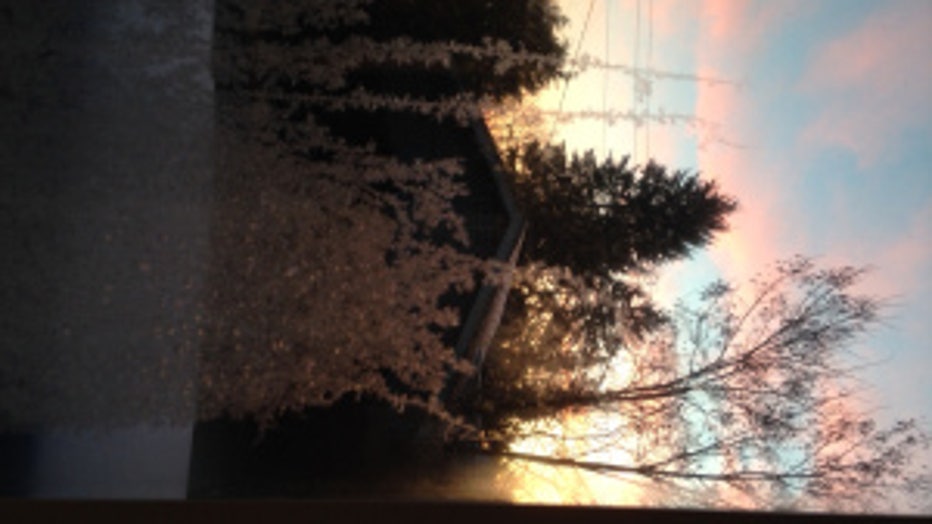 Frost on the window. From William in Gorst.