Apartment fire sends 2-year-old child, two other adults to hospital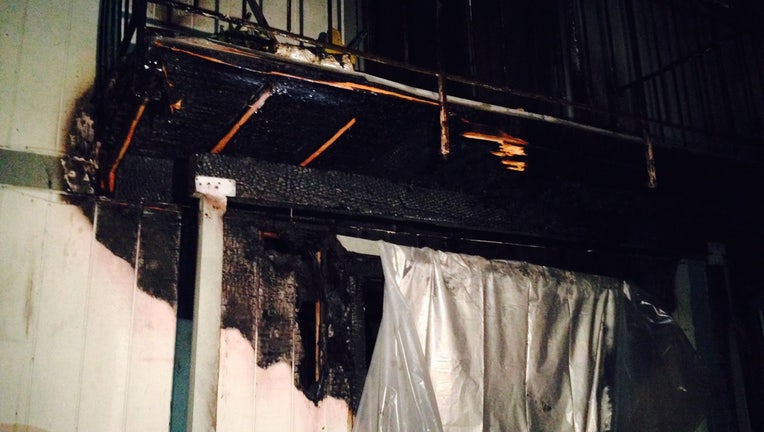 article


KENT, Wash -- An early morning apartment fire at the Maple Lane Court Apartments in Kent sent three people to the hospital including a 2-year-old child.

The Kent Fire Department says the 2-alarm fire destroyed a first floor apartment where it initially started and damaged nearby units shortly after midnight. It took fire fighters 30 minutes to put out the fire.

Fire fighters found three people in the parking lot hurt during the blaze. The three injured people, a man, woman and 2 year-old child, were all taken to the hospital. The woman and child are said to be doing alright but the man was admitted to the burn unit.

The noise woke the apartment manager who lives just above the home where the fire started.

Norwood Poindester said, "It sounded like they were fighting so that's why I ran down stairs. The minute the door opened smoke came gushing out from there the fire department was called."

Four families without homes following the blaze.

The Red Cross is helping the families who have no where to stay. Fire fighters say the fire started in the kitchen when unattended food was left on the stove.