Anti-terrorism exercise staged at Port of Tacoma


By Steve Kiggins

Q13 FOX News reporter

TACOMA -- SWAT teams, bomb squads and more than 20 state agencies staged an anti-terrorism exercise at the Port of Tacoma Friday morning.

Under the staged scenario, two IEDs (improvised explosive devices) were discovered at the port, with one emitting a radio signal. The "bombs" were supposedly placed there by a man with a score to settle with the port.

A robot was also used in the anti-terrorism drill.

"This robot does detect radioactive materials," said Loretta Cool of the Tacoma Police Department. "Tools like this are incredibly important for us to be able to do our jobs safely."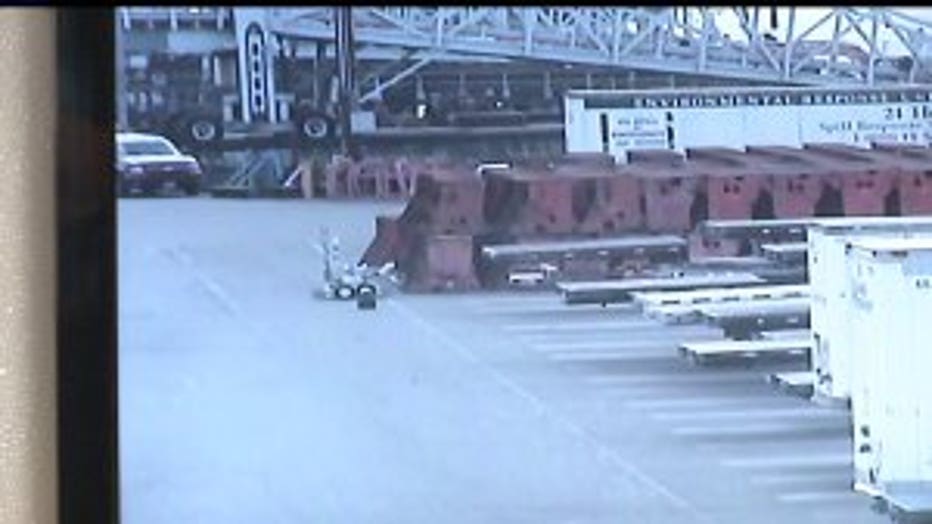 A robot can be seen, middle left, approaching a suspected IED at the Port of Tacoma in a training exercise Friday.


Technicians more than 100 yards away from the dirty bomb move the robot into position to take photos and readings.

A U.S. Homeland Security grant paid for the training exercise that included 23 government agencies and more than 100 people.

The Port of Tacoma is the 10th largest container port in the country, with 1.7 million containers worth $46 billion moving through Tacoma every year.

"This is a place that could be of strategic importance to bad guys out there, and we want to make sure we`re on the other end keeping it safe," said the FBI's Ayn Sandalo Dietrich.

The training gives law enforcement real-time experience dealing with a worst-case-scenario.

"This really makes it real; this is simulating what would happen in a real-life scenario," Dietrich said.

Law enforcement agencies hope to work out the kinks in this kind of exercise just in case the next one is the real deal.