Another round of wind and rain on the way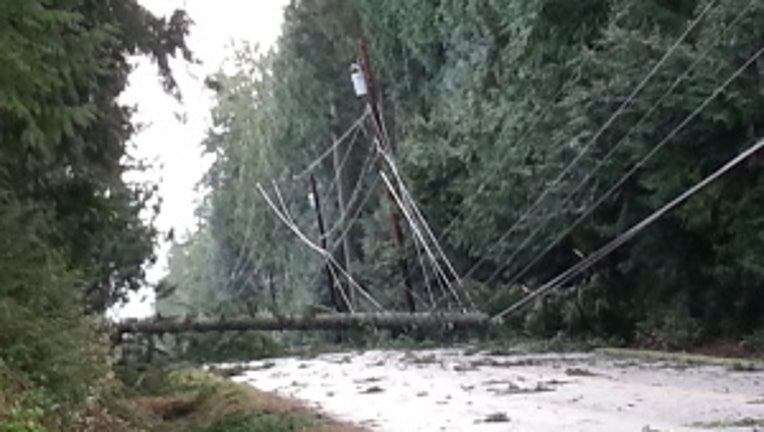 article
SEATTLE -- A wind advisory for most of Western Washington has been extended until 1:00am. We also have a winter storm warning for the mountains that has been extended  until tomorrow afternoon.

Winds and rain will calm down by this evening, but won't completely die off. We have another weaker system jetting through tomorrow that will generate more rain and breezy conditions throughout our area.

Peak wind gusts today have hit 56mph at Seatac Airport and 51mph in Everett. Most locations had gusts in the upper 30s to low 40s today that came with very heavy rain at times.  Clallam received 3.78" of rain, Potlatch got 3.75" so far and Belfair got a nice dumping of 3.04" of rain.

High pressure starts to build into the area on Monday providing a clearing and cooling for next week. Temperatures will remain "mild" until Tuesday night when they drop to about 34 degrees.