Another park-and-ride closure making way for light rail extension


BELLEVUE, Wash. -- Commuters who use park-and-ride on the east side are starting to feel squeezed out as Sound Transit closes two popular park-and-ride facilities to make room for light rail.

The change was approved by voters eight years ago, but some of them are just starting to feel the real effects of the light rail expansion.

RELATED: Drivers feeling car tab sticker shock after passing Sound Transit 3

That means more than 500 parking spaces are going away. Sound Transit's temporary solution is to secure spaces at nearby churches that commuters can use to connect to buses and transit centers -- about 367 spaces.

For more information and alternative park and ride locations, click here.

When East Link light rail opens in 2023, commuters will be able to ride from downtown Bellevue to downtown Seattle in about 20 minutes.

But in the meantime, Sound Transit says commuters make need to take two buses instead of just one.




Here's a breakdown of what's happening and when:


Commuters we spoke with said their commute could take as long as an extra hour each way.

On this east side map, the squares are the existing park-and-ride lots that Sound Transit has expanded. The five circles are the new lots that the transit agency has added. Officials with Sound Transit say it's actually a gain in overall parking spots available for commuters.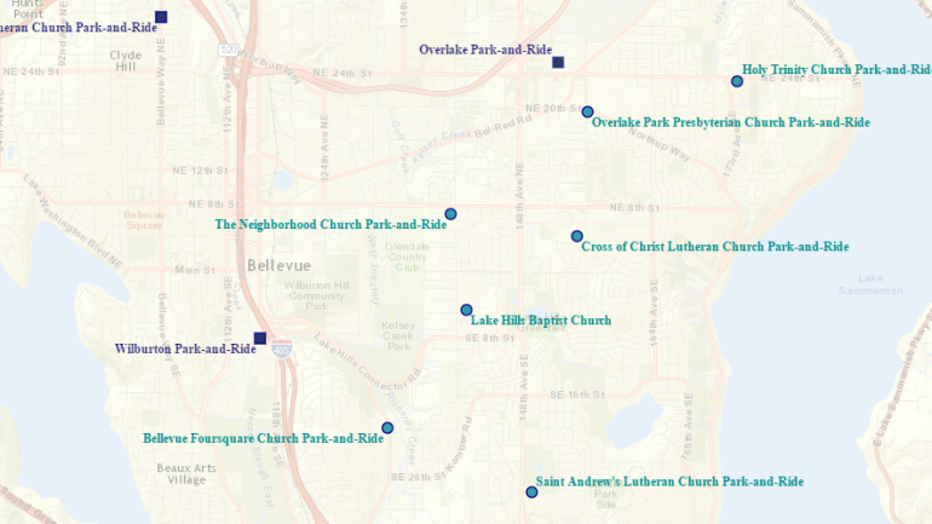 "This is really exciting time with the changes that are coming," says Rachelle Cunningham with Sound Transit. "It's going to be make life so much easier for people on the east side and throughout the region. But, 2023 is still a ways away -- and riders will have to change their routines. "This is a big change," says Cunningham, "and we know it's going to be hard on a lot of people."

If you'd like to sort out your options -- you can check out this interactive map from Sound Transit.