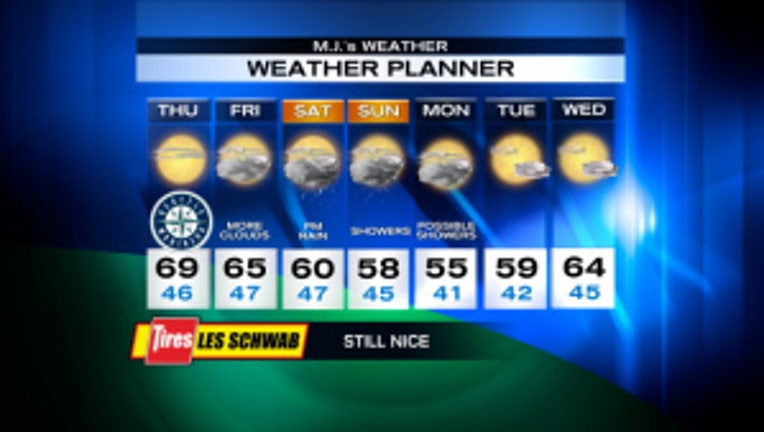 Today will be almost exactly like yesterday, with just some high clouds wafting through now and then.  We'll top out near 70 again -- after hitting 70 yesterday in Seattle, JBLM, Olympia and Forks.  Coastal folks will see clouds today and it'll be cooler there -- upper 50s.  The clouds move all the way in tomorrow, but I think it'll still be dry.  Just cooler -- mid 60s.  The weekend will be wet at times.  Rain holds off until the afternoon on Saturday.  Sunday will be showery.  Highs will be in the upper 50s to near 60.  Monday we start to dry up again.  Midweek next week looks dry and warmer.

Viewer photos of the day . . .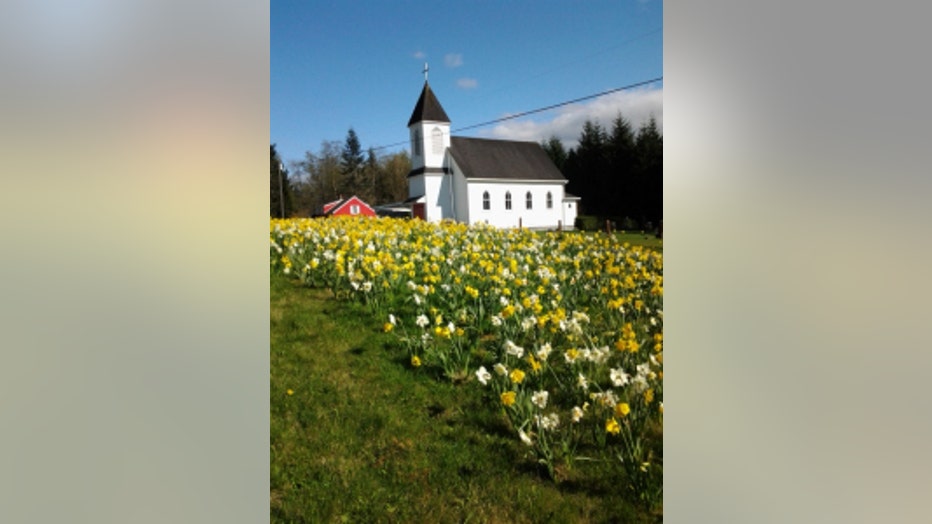 Daffodils in front of the Freeborn Lutheran Church in Stanwood on a sunny day. From Cassandra in Mount Vernon.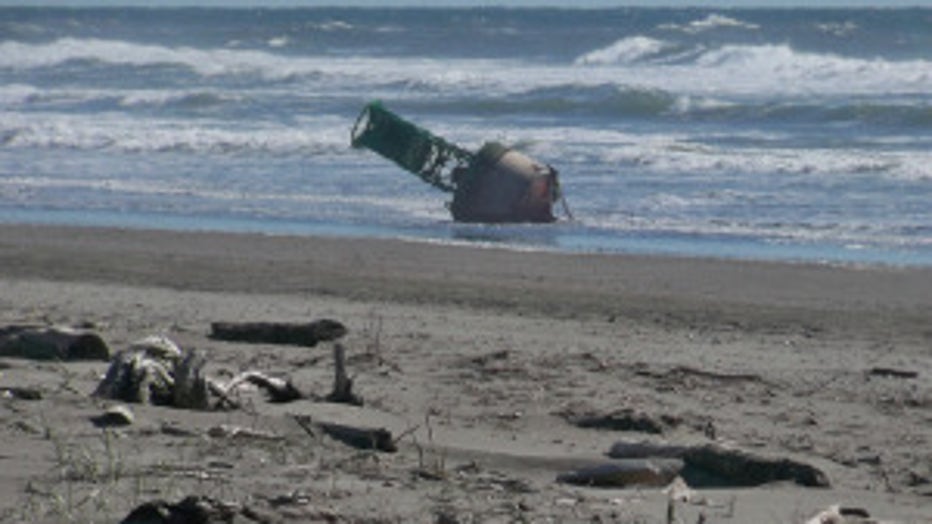 Buoy #5, that normally protects Grays Harbor, has gotten loose and washed up on the shore between Westport & Grayland. From Carolyn.