Another endangered southern resident orca missing and feared dead, scientists say


FRIDAY HARBOR, Wash. -- Scientists worry another endangered Southern Resident killer whale may be dead.

The orca whale known as L41 was not seen in an encounter with his pod on Jan. 24, scientists with the Center for Whale Research said.

He hasn't been spotted by the group since August, and because of his advanced age, scientists worry he may be dead.

"Given his age and that he looked a little thin in our January 2019 encounter, we fear he may be gone and consider him missing unless he shows up unexpectedly in an upcoming encounter," scientists with CWR said.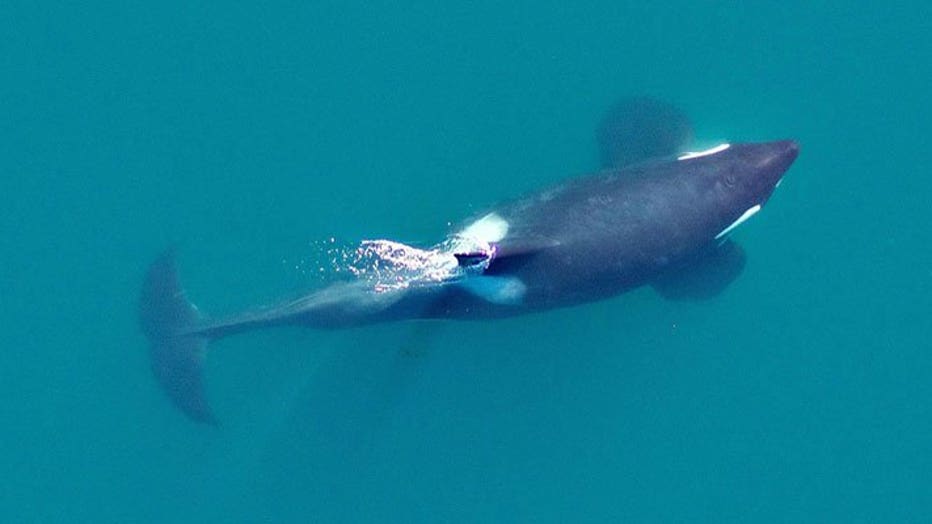 L41, or "Mega," was born in 1977. He is the oldest living southern resident orca male. He and J1, who died in 2010, are responsible for fathering more than half of the southern residents born in the past three decades, according to a paternity study.

"He lived up to that name, Mega, just a big personality, a big presence in the community," said Deborah Giles, an orca researcher with UW Center for Conservation Biology. "People are going to miss seeing him quite a lot. He was probably the most distinctive, easy-to-identify animal by humans since J1 passed away."

His death would be a blow to the struggling local orca population, bringing the population down to just 72 whales. The local orcas struggle with a lack of chinook salmon, their preferred prey, as well as toxic contamination and vessel noise.




In a hint of good news, one of the youngest calves, L124, was spotted this month and appeared to be in good health.

The orcas that return to the inland waters of Washington state every summer are genetically distinct from other killer whale populations around the world and differ from some of the others in eating primarily salmon, rather than seals or other marine mammals.

The whales were listed as endangered in 2005 after the Center for Biological Diversity sued for the status.