Another day of school delays as snow, ice freezes Western Washington roads


Despite a brief break in the snow, dozens of school districts delayed school Monday morning after snow and ice froze on neighborhood streets.




Q13 News Meteorologist M.J. McDermott says we'll remain mainly dry through lunchtime Monday -- even some clearing before sunset.




The Cascades received more than 30 inches of snow this weekend. Chief Meteorologist Walter Kelley said another 20 inches is expected to fall Monday and Tuesday with another round of heavy snow Wednesday for the mountains.

"If you're going to go up in the mountains Monday, it's going to be very very snow," Kelley said.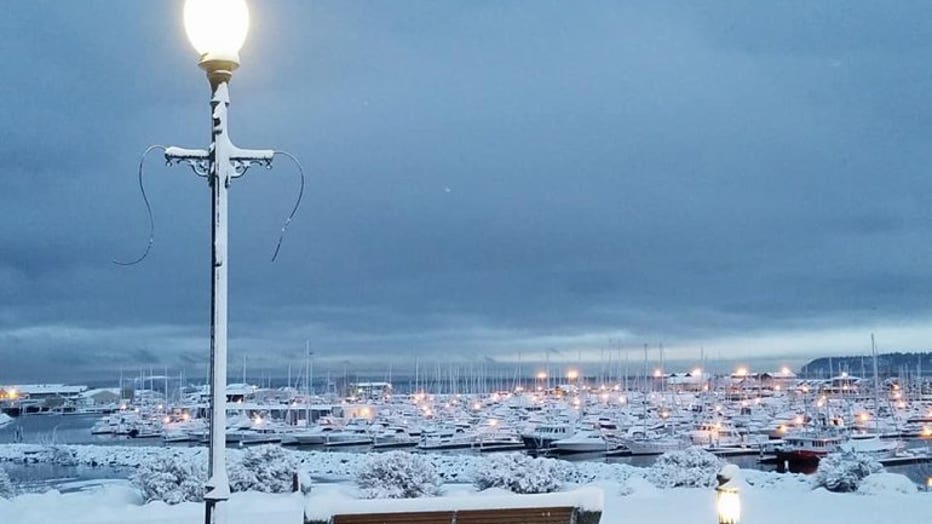 Beautiful Blaine blanketed in snow.


Tuesday brings another round of rain/snow for some areas. Kelley said the snow level drops to just above 800 feet.

McDermott says the timing could make for a sloppy morning commute, especially on the north end.




Wednesday will be wet and gusty for all and the snow level jumps up to 2000 feet.

Thursday through the weekend will be cold again with more chances for lowland snow.

Kelley said, "it is looking like March Roars in like a Lion with more Wintry weather. Too cold for us that is for sure."

As of Sunday, we've measured lowland snow for 11 straight days.