Another baby orca! Ninth new calf confirmed in Puget Sound since December 2014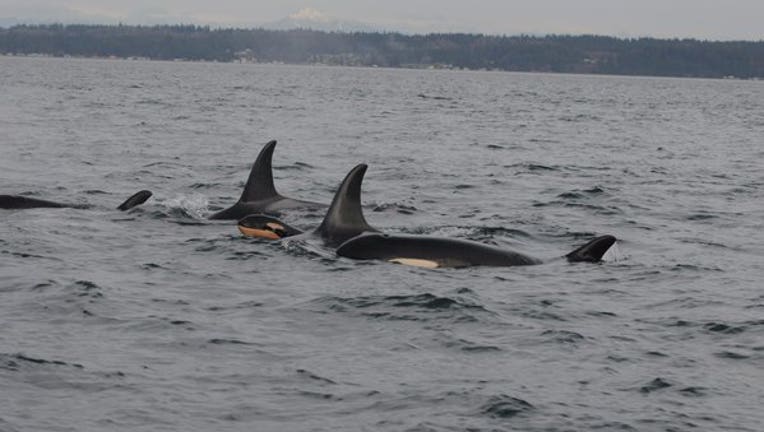 SEATTLE (AP) — Whale researchers say they've documented another baby orca born in Puget Sound.


National Oceanic and Atmospheric Administration officials said on Facebook Tuesday their researchers documented the new calf Monday.

The Center for Whale Research, which keeps a census of the orcas for the federal government, also confirmed the new orca.

Officials say it's the ninth born since December 2014 to the endangered population of killer whales that spend time in Washington state inland waters.

But there was some bad news, too.

NOAA officials also said on Monday they observed an orca pushing around a different newborn calf that had died. They say it is estimated that at least 50 percent of orca babies do not reach their first birthday.

NOAA Fisheries issued this statement on its Facebook page:

"We're excited to announce that NOAA Fisheries killer whale researchers documented a new calf during a research survey with J pod yesterday, January 18, 2016, in Puget Sound. Using photos taken by the researchers, the Center for Whale Research confirmed this is a new calf, designated J55. The calf was in close proximity to both J14 and J37, so we don't know who the mother is just yet, and it may take a few encounters before we... know. The calf seems to be just a few days old and in good condition.


"This good news comes with some sad news, however. On the same trip we observed J31, a 20 year-old female who has never successfully calved, pushing around a deceased neonate calf. It is estimated that at least 50% of calves do not reach their first birthday, so unfortunately this sad event is not unusual."