Another attack on streets of Capitol Hill


SEATTLE -- Police say the attack actually started at Broadway and Pine when a man began following the young woman.

He tried to talk to her along the way.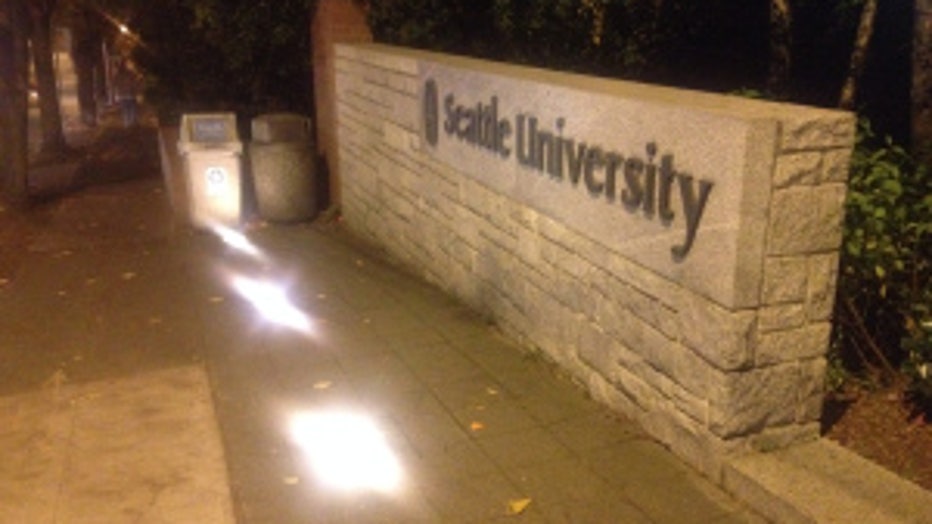 She told him she wasn't interested -- but that didn't deter him and, when she got to the Seattle University campus, he made his move.

"Once in this area he apparently grabbed her by her waist, threw her to the ground and demanded her cell phone. He did tell her before he got her on the ground that if she didn't hand over her cell phone he was going to rape her," Seattle police spokeswoman Renee Witt said.

She fought back and was able to get away. But with yet another attack on the Hill, people -- women especially -- are feeling a little unnerved.

"I hate buying into the idea that I have to feel unsafe in my neighborhood," Capitol Hill employee Jillian Eaker said.

Eaker knows the fear all too well; she has been a victim, too.

"Some men approached me and they started touching me and putting their hands on me.  I told them to get off, leave me alone and one of them at one point reached into my bag and grabbed my wallet.  So it could have been a lot worse but still it was very upsetting.  It was definitely a big violation," Eaker said.

Because there have been so many attacks throughout this year, neighbors are banding together to look out for each other and, if necessary, protect each other.

And police are stepping up patrols.

"There is emphasis in that area and whenever something like this happens we definitely will monitor the area," Witt said.

"There are people out there who are behaving as predators," Seattle Mayor Mike McGinn said.

So with that in mind, the city set aside $3.5 million  to cover overtime staffing when they put the Violence Prevention Emphasis Patrols on the street.

Where and when crime happens most, emphasis patrols will likely follow.

"Each precinct is able to use those overtime hours to put officers out where they believe they are needed the most," McGinn said.

Still, the mayor said everyone must look out for themselves, their friends and family.

Tiffany Friesen just moved to the Hill and she already knows the rules.

"Just to be aware of the surroundings, you know, not be looking at my phone and just kind of be aware of who is around," Friesen said.

Police also urge you to report crimes and suspicious activity when you see it.

Call 911.  The 911 call volume is one way police track crime trends and decide where to put manpower.