Angry anarchists plan to 'Pack the Court'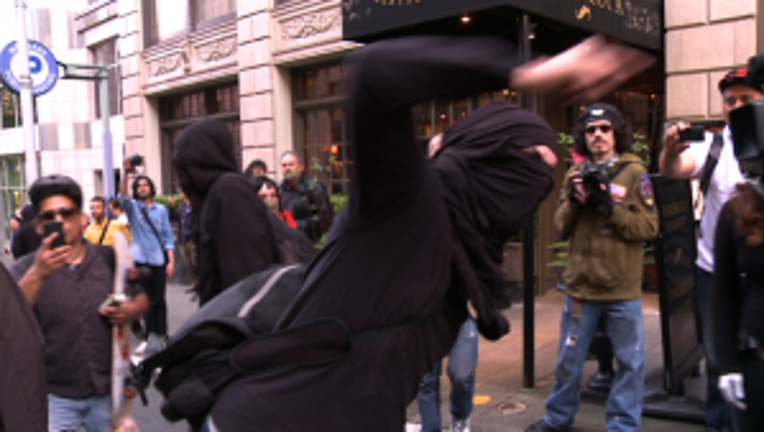 SEATTLE -- Anarchists around the Puget Sound planned to meet Monday at the King County Courthouse to show protesters arrested on May Day they are not alone.

An anarchist website, Pughetsoundanarchists.org, called for people to "Pack the Court" in advance of a preliminary trial featuring three alleged anarchists who were arrested on May 1 following unpermitted protests that erupted into chaos. The protesters are being held in King County Jail on felony assault and riot charges in lieu of $60,000 bail. Their hearing begins at 2:30 p.m.

Administrators on the popular anarchist website hope a packed court will help let those arrested know they are not alone.

"This is a call to pack the courtroom, in a show of solidarity and to let these rebels know they are not alone, innocent or guilty," the website said.

Police arrested 17 people and two shop windows were broken in protests on the international day recognizing worker's rights.

The post also warned protesters and anarchists that "Seattle Pigs" are working feverishly to identify further May Day suspects. The website cautioned any protesters to avoid the courtroom if they participated in destructive activity on May Day.