And Washington's favorite burger chain is...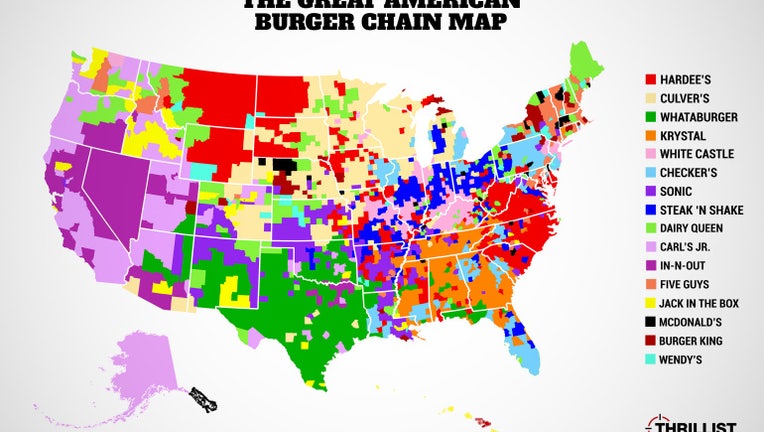 SEATTLE -- Puget Sound area residents love Jack in the Box. Other Washingtonians further inland love Five Guys burgers.

And some in Okanagon County love White Castle, even though it's unclear whether or not there is a White Castle restaurant in the area.

Thrillest.com has released a map of America's most loved burger chains by region. The website crawled over 20,000,000 Foursquare check-ins to see how many people eat what type of burger and where.

They then calculated which brands were over-indexed, and made a map detailing every area's favorite burger.

The results are a bit surprising. For instance, there's only a spattering of areas that love McDonald's. Whataburger is hugely popular in Texas. And apparently, people in Nevada only eat at In-N-Out.

Take a look at the map to see where people prefer to eat their burgers.

What's with your love for Dairy Queen, Clallam County?