And they're off, racing for the cure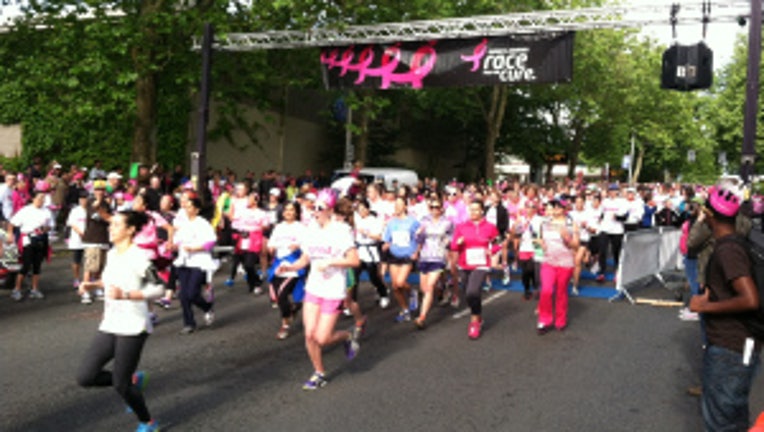 SEATTLE - Nine thousand highly motivated runners and walkers made a collective statement Sunday morning: end breast cancer forever.  They kicked off the Komen Puget Sound Race For The Cure at Seattle Center.  The runners and walkers included breast cancer survivors, supporters, friends and family, among them former Governor Christine Gregoire, a breast cancer survivor herself.

The Race For The Cure included a kids race, a womens 5K race, a co-ed 5K run, a survivor's parade and awards.  Race organizers expect to raise $1.2 million dollars, a spokesman for the race said.  The first Komen Puget Sound Race For The Cure was held in 1994.