Amtrak adds extra round-trip between Seattle, Bellingham due to I-5 bridge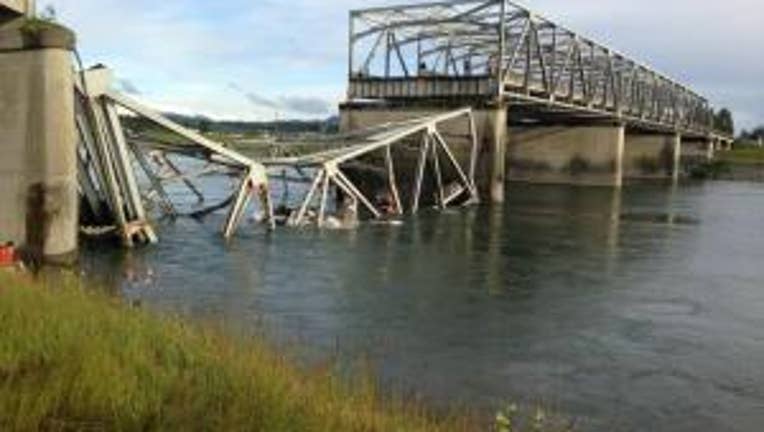 SEATTLE – To help travelers pass the collapsed Interstate 5 bridge over the Skagit River, the Washington state-sponsored Amtrak Cascades train service will roll out two extra train trips daily between Seattle and Bellingham, it was announced Thursday.

"Travelers need more options for travel and, with the help of Amtrak, Sound Transit and BNSF, we were able to offer this great travel option," said state Transportation Secretary Lynn Peterson. "We are so fortunate that we have the relationships to make this urgent service a reality so quickly."

This third, temporary round-trip will depart Seattle at 8:15 a.m. and depart Bellingham at 5:15 p.m.

"Sound Transit is pleased to provide a Sounder trainset during the time this temporary service is in operation," said Sound Transit Board Chair and Pierce County Executive Pat McCarthy.

If passenger demand continues, the added round-trip could remain in service until the bridge is repaired, rail officials said.

Reservations are required and tickets are available now by visiting www.AmtrakCascades.com or by calling 1-800-USA-RAIL. The lowest-priced tickets for Seattle-Bellingham will be between $17 and $23 one-way. Fares between Seattle and Edmonds are as low as $7 one-way. Customers will be able to receive the lowest fares by buying online more than two weeks advance.

In addition to station stops in Seattle and Bellingham, trains will also stop for passengers in Mount Vernon, Stanwood, Everett and Edmonds. Amtrak Cascades Thruway Buses also offer 10 more trips through the area daily.