American, US Airways agree to merger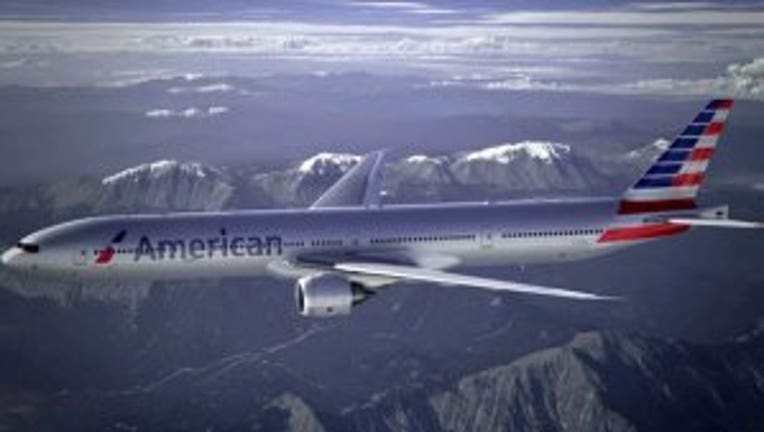 A long-anticipated merger of bankrupt American Airlines and US Airways  is expected to be announced Thursday after weeks of closed-door negotiations, according to people briefed on the deal. The transaction would create the nation's largest carrier and cap an era of consolidation in a troubled industry.



The marriage of American, based in Fort Worth, Texas, and its smaller competitor based in Tempe, Ariz., would form an airline valued at $11 billion.

The union would be the latest in a string of mergers and acquisitions in an industry struggling to stay airborne amid fluctuating fuel costs, labor strife and economic turbulence.

The new airline would retain the name American, have its headquarters in Fort Worth and be the biggest carrier in eight of the nation's largest airports, according to the sources, who were not authorized to speak publicly. The airline is expected to surpass its competitors in revenue, passengers served and fleet size. In the first few years, the merger could generate savings and increased revenue of up to $1.2 billion, according to Robert Herbst, an industry consultant.

But critics say another airline merger would only hurt passengers.

With newly merged airlines eliminating overlapping service, fares are certain to rise and carriers will probably stop serving less-profitable markets, some critics argue. Since 2007, the average domestic airfare has increased 15%, according to federal statistics.

"You don't have to be an economics professor to understand that less competition in the market is going to result in consumers paying more, and airfares are certainly not immune from this simple fact," said Brandon Macsata, executive director of the Association for Airline Passenger Rights advocacy group.

But industry experts predict the merger of American and US Airways won't lead to significant fare increases because the two airlines rarely compete head to head, and because there are enough other airline competitors in the market.

"Out of all of the major airline mergers we've had in the last decade, this merger has the least amount of overlapping of flights and routes," Herbst said.

In fact, the airlines seem to complement each other in several ways.

US Airways now has a large presence in mid-size markets such as Charlotte, N.C., Philadelphia and Phoenix, while American Airlines dominates in some of the nation's largest airports, with more international destinations.

"American likes to be a presence in big markets, and US Airways likes to be No. 1 in small markets," said Seth Kaplan, a managing partner at Airline Weekly, a trade magazine.

The merger must still be approved by federal regulators, but industry experts don't expect opposition.

-- Los Angeles Times

To read the entire L.A. Times article, click here.