Amber Alert for missing 14-year-old canceled


KENNEWICK, Wash. -- An Amber Alert has been canceled for 14-year-old Elizabeth Romero, who was reported missing from the Kennewick area last week.

According to KPTV/Portland, investigators said Romero was last seen at 11:15 a.m. Wednesday leaving school for lunch. She got into her boyfriend's forest green Ford Escape SUV, but never returned to school.

Romero contacted her mother Tuesday and told her she was safe in Jalisco, Mexico. A warrant is for 2nd degree kidnapping is still issued for 19-year-old Edwardo Flores Rosales, who allegedly kidnapped Romero. Romero and Rosales were reportedly dating.

The girl's mother told investigators she received a text message from an unknown phone number Thursday. The person claimed to be Romero and stated she was heading to Mexico with her boyfriend.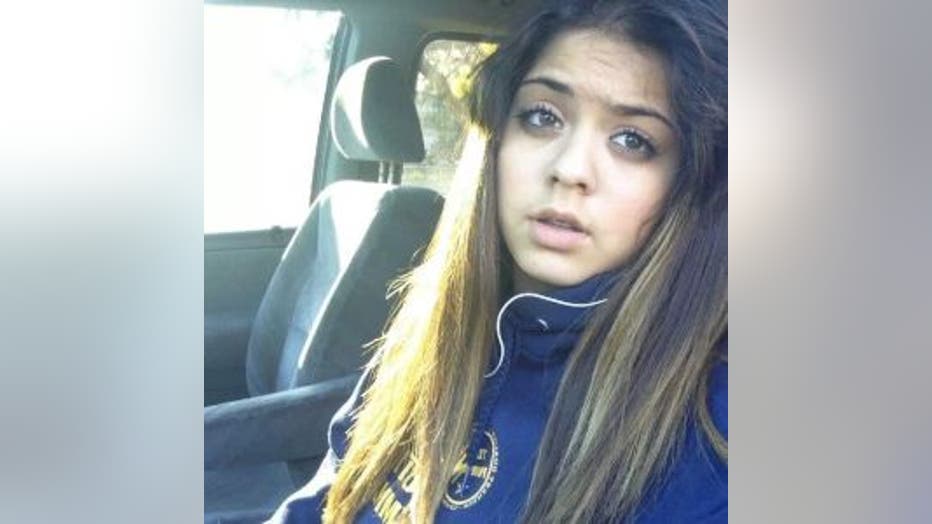 Missing 14-year-old Elizabeth Romero.


Romero is Hispanic, 5-foot-3,  130 pounds, with brown hair and brown eyes. She was last seen in the 1800 block of West 7th Avenue.

Rosales is Hispanic, 5-foot-9, 225 pounds, with black hair and brown eyes. He drives a dark-green Ford Escape with temporary plates. The vehicle is an early 2000's model.


Suspect Edwardo Flores Rosales.