Amazon facial recognition matched members of Congress with mugshots, ACLU says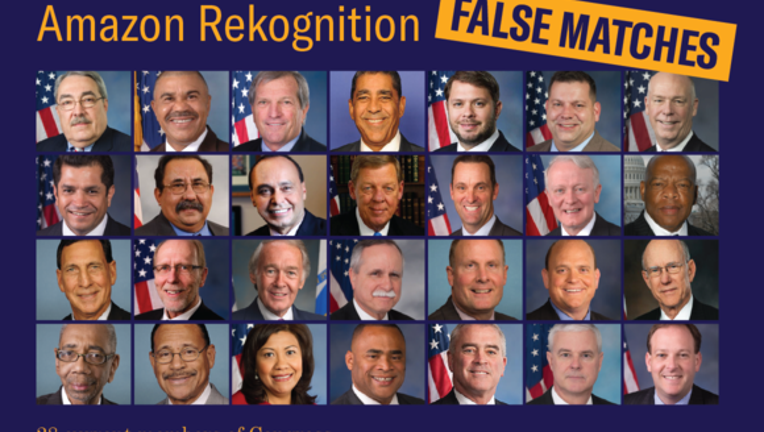 article
A facial recognition software from Amazon falsely matched multiple members of Congress with mugshots, according to research from the American Civil Liberties Union.

According to the ACLU, Amazon's Rekognition software "incorrectly matched 28 members of Congress, identifying them as other people who have been arrested for a crime," according to a news release.

According to a description on Amazon's website for Rekognition:

"Rekognition provides highly accurate facial analysis and facial recognition on images and video that you provide. You can detect, analyze, and compare faces for a wide variety of user verification, people counting, and public safety use cases."

"The members of Congress who were falsely matched with the mugshot database we used in the test include Republicans and Democrats, men and women, and legislators of all ages, from all across the country," the ACLU said in a statement. However, according to the ACLU, the false matches were "disproportionately of people of color, including six members of the Congressional Black Caucus."

Amazon has not publicly commented on today's statement from the ACLU.

According to BuzzFeed News, Rep. Jimmy Gomez and Rep. John Lewis have asked to meet with Jeff Bezos to discuss the facial recognition software.

Back in May, the ACLU expressed concerns with the new software. In a statement to TechCrunch, Amazon said the tool has many useful applications in the real world."