Amazon allowing teens to shop online, all with parents' approval
That first trip to the mall by yourself. It's a rite of passage for many teens and tweens. Now Amazon is giving that first solo-buying experience a digital makeover.

Wednesday, Amazon announced a new buying experience that let kids shop online all while still allowing mom and dad to see what their kids are getting. Teens can shop on the Amazon App and parents have the option to allow the purchase or not.

"I think that's kind of cool," parent and lifestyle blogger Jenny Ingram said. "I know my 15-year-old has done some online shopping and she'll use my card and I'll have to go in and take care of it so this kind of saves you a little bit of a step too. And I think it provides and opportunity to mentor and teach your kids how to shop online."

"The idea that we can have a more managed approach to this where I can be like 'Nope, sorry. You don't actually need that machete that you tried to order' would be awesome." said ParentMap Managing Editor, Jody Allard.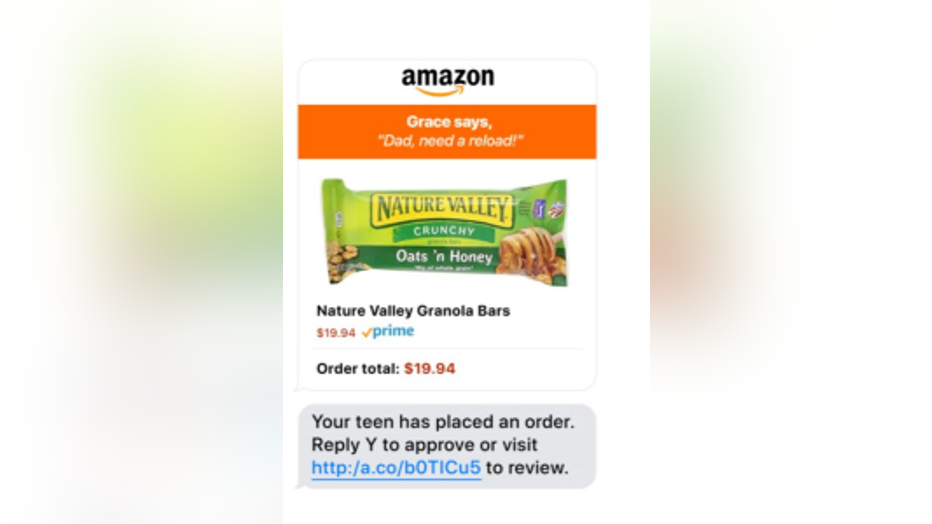 Here's how it works: when your teen finds something they want, they place the order on the app with a parent-approved payment method. If your child buys something, you'll get a text and can approve it before it's sent out. Or if you want to give your kids a little more autonomy, Amazon allows you to skip the approval step and simply set a spending limit.

Ingram also likes the technology aspect of the app. "We're also in this tech age with our kids, and they're having to use technology. We're in tech age and they're having to use tech, we still get to have our hands in it so I think it's good on the front that they're using the online shopping experience but we still get to have our hands in it,"

To sign up, start at amazon.com/forteens where kids can sign up and parents will get a text or email to approve. Once that's done and a payment choice is made, your teens can download the app and start shopping.

Allard says this is part of a trend, mentioning Uber as another company using this approach. Overall, she sees it as a positive for parents and teens. "I think this is the direction a lot of these companies are going in just to help parents and teens stay  more connected in a safe way."