Alleged gunman taken into custody after 5-hour standoff


TACOMA -- A 67-year-old man who allegedly had been firing shots at neighbors' homes in the 5800 block of 13th Street Court Northeast was taken into custody after a five-hour standoff in which police had surrounded his house. No one was injured

The incident began after 3:30 p.m. when the Pierce County Sheriff's Department began receiving 911 calls of a man walking down the street near Fife Heights and firing a gun at homes.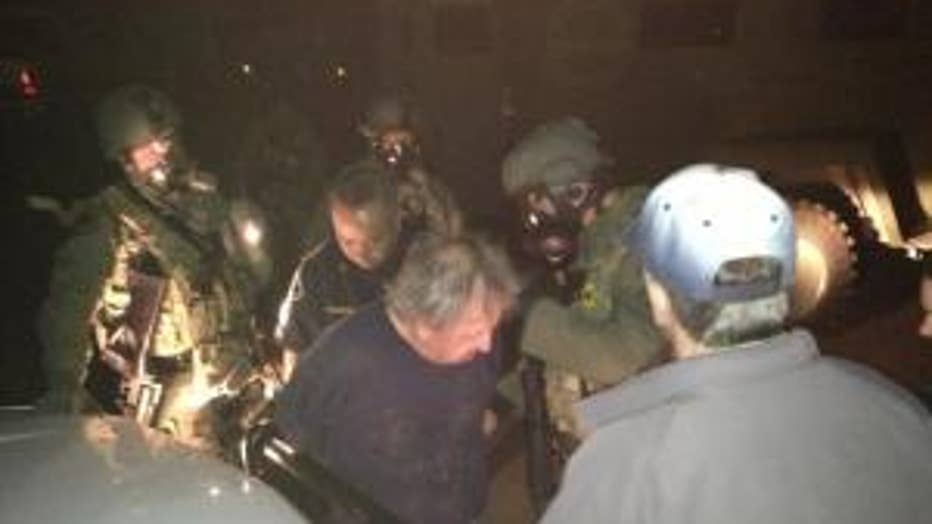 Suspect taken into custody after hours-long standoff in northeast Tacoma. (Photo: Pierce County Sheriff's Department)


Sheriff's Department spokesman Ed Troyer later said that by the time deputies had arrived, the alleged gunman had retreated inside his home. Police surrounded the house as he was believed to be armed with multiple firearms. A SWAT team was brought in while sheriff's deputies tried to persuade the man to surrender, Troyer said.

When that didn't work, they fired tear gas into the home. Still, it wasn't until about 8:30 p.m. that the man came out of the house and was taken into custody. Troyer said the man agreed to surrender after he was assured the three dogs in his house would be well-treated.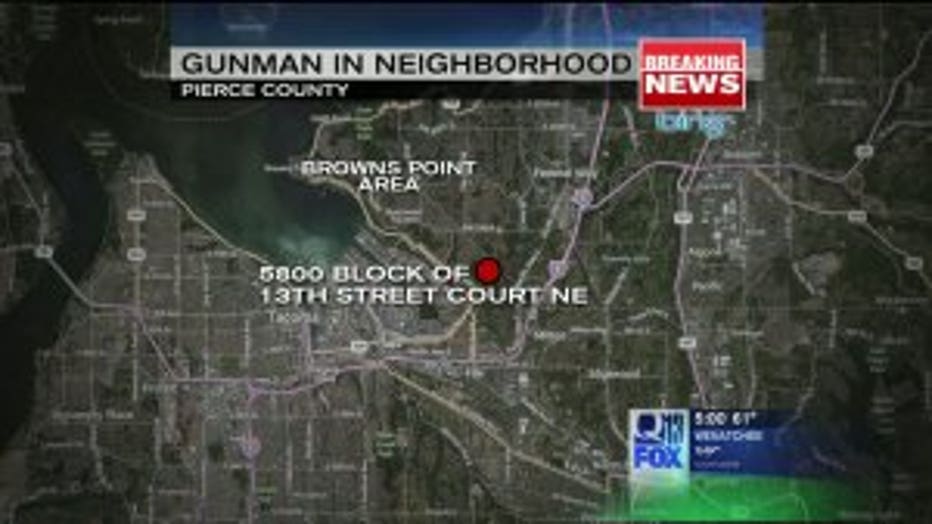 Troyer added that the man -- described as having mental health issues -- had reportedly fired rounds into houses in the area for no apparent reason.

One man told police that the gunman pointed his weapon at his head. The man said he told the gunman, "Please don't shoot me." At which point, the gunman allegedly said, "Then you better run (expletive deleted)"

Troyer said deputies found bullet holes in a car and in the wall of a house in the neighborhood. He allegedly shot at another man and missed him by inches, Troyer said.