Alleged counterfeiter killed in crash while fleeing deputies in stolen car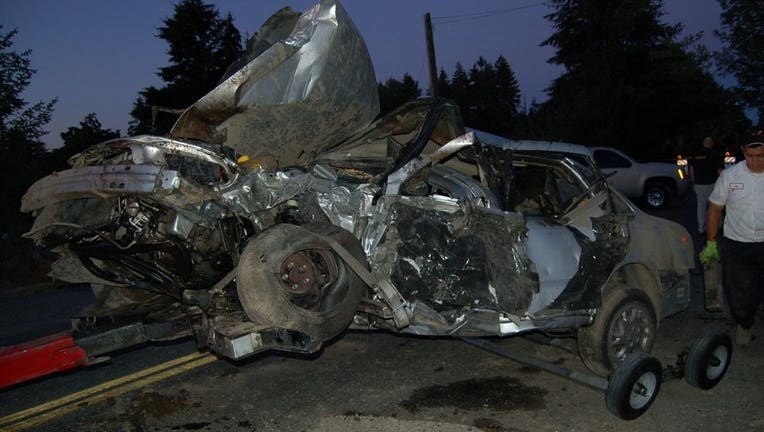 article


TACOMA -- A man driving a stolen car and in possession of $500 worth of counterfeit bills was killed Tuesday as he was fleeing deputies and crashed into another car in Parkland, the Pierce County Sheriff's Department said.

Detective Ed Troyer said deputies spotted a stolen Saturn sedan in Parkland and tried to pull the car over, but the driver fled eastbound on 121st Street East, and the deputies lost sight of the car. Two minutes later, the suspect ran a stop sign and clipped a Mustang at the intersection of 121st Street and Golden Given Road East, causing the suspect's car to flip.

"The 31-year-old suspect was killed instantly," Troyer said. The driver of the Mustang was taken to the hospital with injuries that were not life-threatening.

"Inside the suspect's vehicle and around the scene, deputies located $500 worth of counterfeit bills," Troyer said. "The suspect was a known counterfeiter."

Troyer said he had an extensive criminal history, including convictions for assault, theft, eluding police and drug possession. He was on probation, had felony and misdemeanor warrants "and was classified as a high-violent offender," Troyer said.