Alleged bank robber in drag killed by police after car crash, chase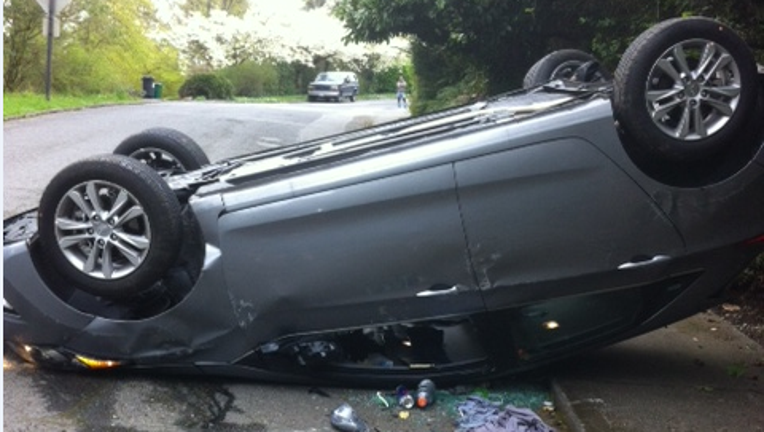 SEATTLE -- A man dressed in drag who crashed his car shortly after robbing a bank was shot and killed by police Thursday morning, the Seattle Police Department said.

According to police, the man pulled a knife and confronted police officers following an hourlong chase. At least four shots were fired by police around 11:30 a.m. near the in the 100 block of 39th Avenue East.




Seattle police said the man, wearing lots of makeup, women's clothing and a brunette wig walked into a bank near East Madison Street and McGilvra Boulevard around 9:15 a.m. Thursday and demanded money from a teller. The man, carrying a rolling suitcase, then fled into a nearby silver sedan.

Ten minutes after the report of the bank robbery, police received a call that a silver Hyundai had crashed and flipped near the intersection of 39th Avenue and East John Street. The driver -- believed to be the bank robbery suspect -- fled from the scene of the crash.

Police said they found some the clothing used in the bank robbery near the crash.

The suspect is described as a white male, 5'7" and 170 pounds. He is wearing lots of makeup, has a bandage on his nose and is wearing glasses.

This story will be updated as more information becomes available.